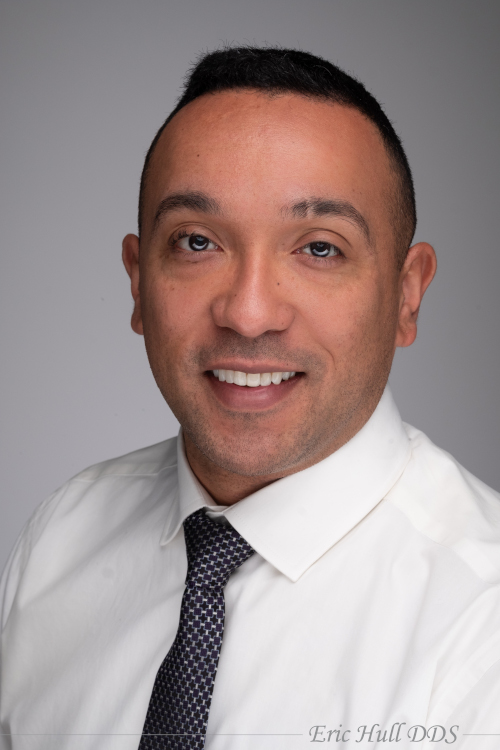 Do you long for a straight, beautiful smile but hate the idea of having to wear traditional braces to achieve perfect teeth? Invisalign® treatment makes getting a straight smile not only easy, but unnoticeable as well.
Dr. Stewart and Dr. Hull are excited to help you finally get the beautiful smile you've always wanted through Invisalign® treatment at their Grand Rapids dentist office in Comstock Park.
No longer do you need to suffer through the embarrassment and discomfort of traditional metal braces to align your teeth! Invisalign® treatment works through a series of clear aligner trays that gradually straighten teeth without metal braces. You switch out these clear aligner tray sets every two weeks until your teeth are perfectly straight.
How Do Invisalign Invisible Braces Work?
Once you have taken the first important step to take control of your smile by scheduling a consultation with Dr. Stewart and Dr. Hull, they will begin by creating a 3D image of your teeth. This image will then be used to create your customized treatment plan.
Next a series of customized aligner trays will be made personally for you. You will wear each set of trays for about two weeks, then switch them out for a new set as your treatment progresses. You will be excited to watch your teeth gradually move into place. It's just that easy to straighten teeth without braces!
Freedom—"This does not mean free treatment, but freedom from stress, worry, and discomfort. All the people involved in your visit are pleasant and respectful and this makes it worth what you pay for the services received. Great office." — Dr. VG
How Long Will It Take To Get The Smile I Have Always Wanted?
Every plan is personalized to you and your individual needs, so each treatment plan will take a different amount of time. Most patients can expect to wear their Invisalign® invisible braces between 18-24 months, depending on your needs.
The great news is that while you are undergoing treatment, no one but you will even know you are wearing Invisalign® clear braces!
Stop hiding behind crooked or unsightly teeth and call Dr. Stuart and Hall in Comstock Park today to schedule your free consultation! They work with everyone in the Grand Rapids area, including Rockford, MI!
Related Content