Eric Hull DDS Family Dentistry Patient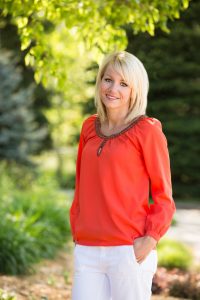 My husband and I and our three kids come here and the staff is awesome with the kids and everybody. We love it here! They are so professional.
The atmosphere and the staff are amazing and all the services that we've needed have been excellent….I did just have a real problem. I was having severe tooth pain, like direct nerve pain and I was afraid, but Dr. Hull is amazing! He saved my teeth and made a bite guard and adjusted my bite and totally solved my problem.
I work in a salon that is not far from here and I tell everybody it is like going to a spa because you get the paraffin hand dip and you get the warm neck pillow, and I'm thinking, "Was that the dentist office?" Yup, it was, and it was awesome!