Practicing Good Dental Hygiene Near Grand Rapids
Our Comstock Park practice near Grand Rapids is focused on all aspects of dental health care. In addition to the
cosmetic side of dentistry
, we provide a full range of general dentistry services, including regular cleanings, restorations (fillings), root canal therapy, gum disease treatment, and dentures.
Part of a general dentistry appointment includes a complete oral exam, including an oral cancer and gum disease screening. In addition, we are there for our patients in emergencies.
Sometimes dental emergencies occur at the most inconvenient times—we understand that! Your dental health is as important to us as it is to you! Don't be afraid to call us if you have a dental emergency that needs the attention of Dr. Hull.
Other dental services include teeth whitening, crowns, veneers, implants, root canal therapy, Invisalign (orthodontics), dental hygiene (regular and periodontal cleanings to prevent gum disease), tooth colored fillings, bonding, dentures, and sleep apnea appliances.
Call us at 616-784-2377, fill out the contact form on this page, or come in and talk to us about how we can best serve you and contribute to your ongoing dental hygiene.
Tooth-Colored Fillings
Composite resin restorations are a general dentistry procedure where tooth-colored filling material is used to repair areas of decay or replace silver fillings.
Composite resin restorations are durable and help bond the tooth together more effectively than metal fillings. Shade selection is varied and a great deal of care is given to selecting the correct shade and matching the existing tooth color.
Bonding
Bonding is a procedure where a tooth-colored filling material (composite resin) is placed and sculpted onto the teeth to produce beautiful, natural, and healthy-looking teeth. It is a conservative method used to restore decayed, chipped, crooked, or discolored teeth. We can even close small gaps or spaces between the teeth through cosmetic bonding.
When used to improve a smile cosmetically it can be a labor-intensive procedure, requiring artistry and skill on the part of the dentist as the composite is layered and the shading varied.
Bonding is not as long-lasting or durable as an all-porcelain laboratory-fabricated dental veneer, but it can produce beautiful and natural-looking teeth, giving you a gorgeous smile in one office visit.
Root Canal Therapy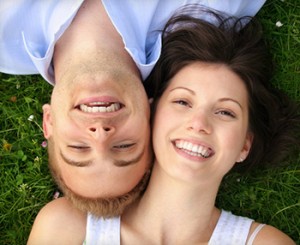 Sometimes when a tooth becomes infected, root canal treatment can save the tooth and prevent it from being extracted. Root canal technology has advanced significantly and now general dentistry patients can experience a comfortable dental experience while restoring their dental health.
Gum disease is an extremely common dental hygiene concern. This infection can advance unnoticed until it develops into serious dental issues. Talk to our general dentistry team about gum disease. Diagnosing and stopping gum disease early will improve your dental hygiene and the long-term health of your smile.
Find Compassionate General Dentistry Here in Comstock Park!
For caring and compassionate general dentistry, call Dr. Hull today. We look forward to hearing from you if you are in the Grand Rapids area, including Comstock Park!