The Invisalign Clear Braces Process In Grand Rapids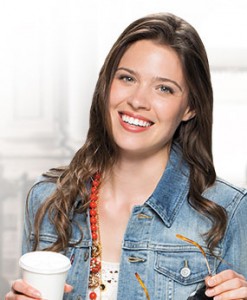 You may be wondering how does Invisalign work when you can't even see it? With traditional metal braces, your teeth are aligned using brackets and wires that are gradually tightened during the course of the teeth straightening treatment. Invisalign does not require any brackets or wires, and can achieve the exact same results as traditional braces by using aligner trays. Here's how it all works:
How Does Invisalign Work?
During your first visit to our Grand Rapids practice in Comstock Park after deciding that Invisalign is right for you, our caring team will then take x rays, impressions and pictures of your mouth. From these X Rays and pictures, a 3D model simulation will be created, allowing you to see exactly how your teeth will move during each stage of treatment. The average treatment plan will take between 12-18 months, depending on your needs.
Once the treatment plan has been developed, your custom set of aligner trays will be created. Each aligner tray is made of smooth, comfortable plastic. You will wear your aligner trays for two weeks at a time, then switch them out for the next set. You will be able to see your teeth gradually move into alignment during the course of your teeth straightening treatment. The best part of choosing Invisalign is that they are not only clear but unnoticable! No one but you will even know that you are wearing them.
Super Dental Care — "I would highly recommend Dr. Stewart to anyone. He and all of his staff are very professional, competent, and helpful. The procedures are almost pain free, timely, quick. I would not go anywhere else." — Mr. V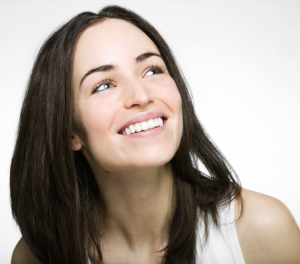 One of the many benefits of wearing Invisalign clear braces is that you can still eat whatever you want. When it is time to eat, simply remove your aligner trays then pop them back in when you're done. It's just that easy! You can still enjoy taffy, popcorn and any other foods that would otherwise be forbidden if wearing traditional braces. Then at night, remove your aligner trays to brush and floss as you normally would.
Call us in Comstock Park today to schedule a complimentary consultation to see if Invisalign clear braces are the right teeth straightening treatment for you. It is never too early or too late in life to get the smile you have always wanted if you are in the Grand Rapids area, including Rockford MI!
Related Content