Welcome to Eric Hull DDS Aesthetic & General Dentistry, Your Grand Rapids Dentist Office!
If you're looking for high-quality dentistry services in Grand Rapids that utilize exceptional skill and the latest technology in a warm, relaxed environment, you're on the right page! Your Grand Rapids dentist Dr. Hull of Eric Hull DDS Aesthetic & General Dentistry care about you and want to make sure that you are comfortable with your smile, so you can enjoy great oral health.
Your Grand Rapids dentists will take the time to understand your wants and desires, and discuss every possibility with you before they advise you on treatment. Your dentist in Grand Rapids will go out of his way to make sure you are happy with your dental work and feel at home in our office.
OUR GRAND RAPIDS DENTIST SERVICES INCLUDE
Restorative & Cosmetic Dentistry – Our cosmetic dentistry treatments will improve the appearance of your teeth to enhance the beauty of your smile.
We offer a full range of cosmetic dentistry services, including teeth whitening and porcelain veneers. For patients with cracked or damaged teeth, we offer restorative dentistry treatments to save their smiles and protect their oral health.
Our treatments will brighten your day and give you the confidence you deserve!
---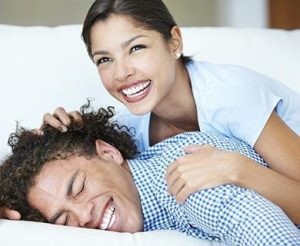 Invisalign

®

clear Braces
–
For patients who dislike the appearance of traditional braces and want straight teeth without wearing uncomfortable metal, we are proud to offer Invisalign
®
clear braces at our office near Grand Rapids.
Invisalign® braces are made from a clear plastic and look nearly invisible, hence the name. Many people will be unable to tell you are wearing braces at all. The aligners make straightening teeth easy and convenient.
If this sounds like a teeth straightening solution that you'd be interested in, click here to learn more about the benefits of Invisalign® treatment.
---
General & Family Dentistry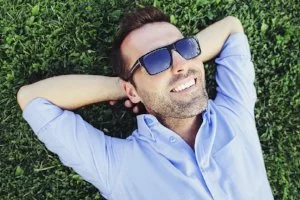 – At our practice in Grand Rapids, we offer general and family dentistry services to improve and maintain a patient's oral health.
Every six months our patients are recommended to come in for a cleaning and a checkup. Regular checkups allow us to prevent tooth problems and to get to them fast when they do emerge.
---
Schedule a Consultation with a Dentist in Grand Rapids
Contact our Grand Rapids dental office to schedule an appointment. We also offer complimentary consultations for Invisalign® clear aligners. Call us today at 616-784-2377!