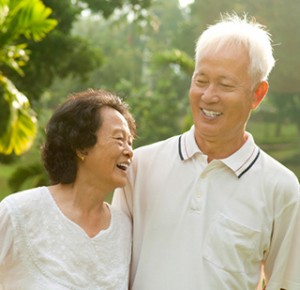 Missing teeth cannot only be an embarrassment, but can cause many oral health problems as well.
We understand that the thought of needing dentures can be overwhelming. Eric Hull DDS Aesthetic & General Dentistry near Grand Rapids, our caring team offer a wide range of dentures ranging from traditional dentures and high-end custom dentures all the way to implant dentures and all on 4 dentures.
Your dentures will be customized to you and your smile.
Denture Options
One of the greatest advantages of choosing Dr. Hull and his team to create your dentures is that they can also offer you implant-supported dentures. There are several denture options to choose from, and Dr. Hull can help you have a great smile again.
What Are The Differences In Denture Options?
Having multiple options can be great, but it also can be overwhelming. We are here to help you navigate through the different denture options and find the one that will work best for you and your needs.
Overdentures
If you are missing multiple teeth, overdentures are a great option to get you smiling once again. Overdentures are replacement teeth retained by dental implants. The titanium implant integrates with your jawbone over time, creating a stable foundation to attach one or more prosthetic teeth or dentures to.
There are many benefits to choosing overdentures. Some of these include:
Because your overdenture is secured by implants rather than denture adhesives, your dentures are much more secure, allowing you to better chew your food and enjoy the foods you love.
The implants used to secure your dentures stimulate your jawbone when you eat and chew. This constant stimulation can help to slow or even stop bone loss in your jaw that can happen over time when teeth are missing.
Overdentures also help to retain your facial features and structure throughout the stimulation process mentioned above.
Partial Dentures
Partial dentures are also known as dental bridges. A partial denture is used when there are one or more missing teeth as well as healthy anchor teeth on either side that can support the removable dental bridge. Partial dentures are used when only a few teeth need to be replaced. You can benefit from partial dentures because:
Partial dentures fill the gaps left by missing teeth, which prevents the surrounding teeth from shifting further.
Partial dentures prevent facial changes due to missing teeth.
Partial dentures will restore your bite and ability to chew foods.
Implant Dentures
Implant retained dentures are a great way to gain the confidence that comes with having a full smile. You also gain the security that comes with knowing that your dentures are secured to your jawbone with titanium implants, instead of unreliable denture paste. Implant retained dentures are held in place with the implants.
There is no more need to fear of losing your dentures when you have excellent implant denture support!
Some of the other benefits of implant supported dentures include:
Implant dentures are secure and comfortable.
The implants help to maintain and preserve your jawbone, preventing the appearance of bone shrinkage or wrinkles around your mouth.
Implant dentures eliminate the need for denture adhesives and pastes.
Schedule a Dentures Consultation in Comstock Park
Have any questions about the dentures we offer at Eric Hull DDS Aesthetic & General Dentistry in Comstock Park? Contact us today with all of your questions about general dentistry if you are in the area, including Grand Rapids.