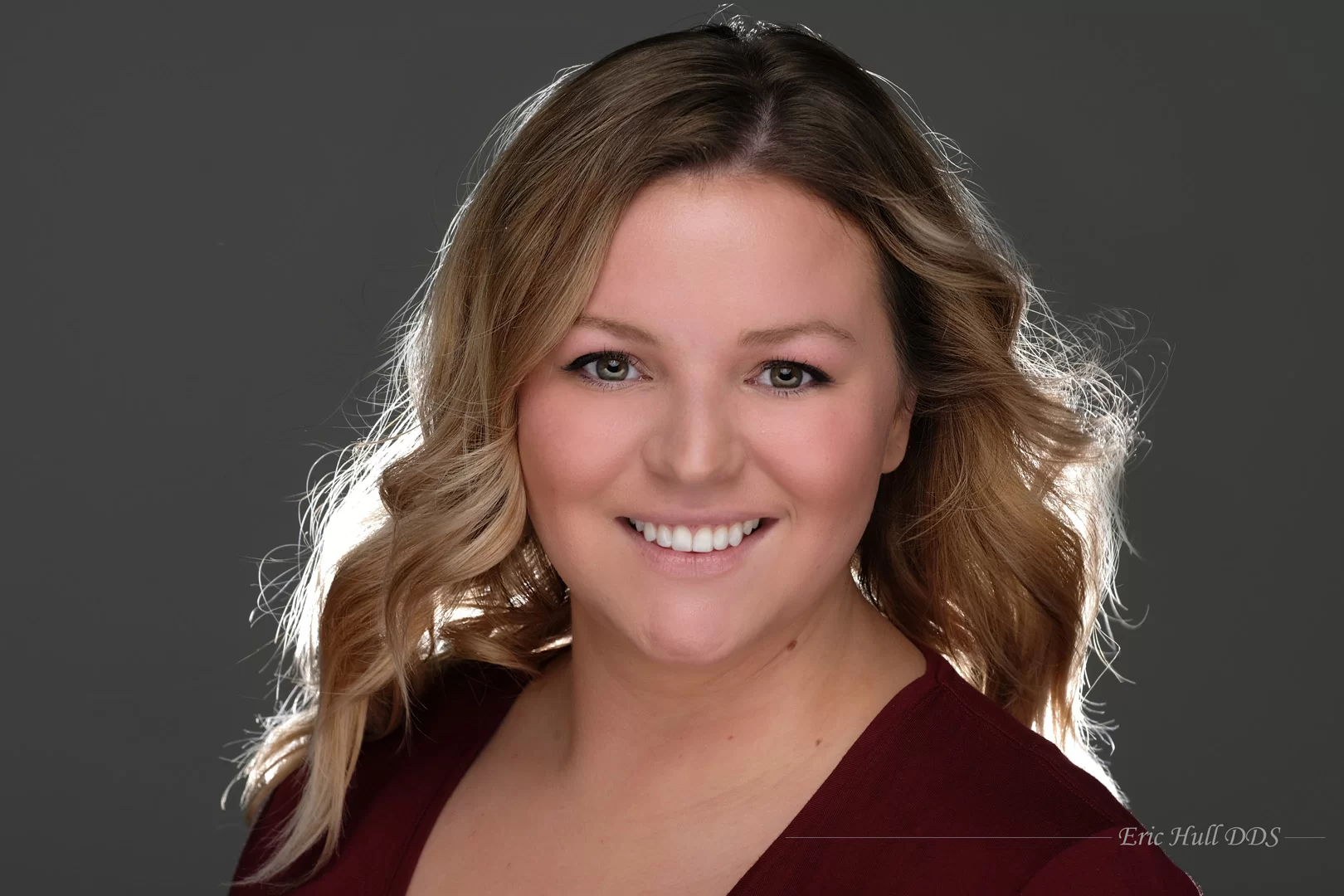 Thanks to modern technology, patients can choose from a wide variety of options to improve their smiles. One of the easiest and most cost-effective methods used to modify and enhance patients' smiles is through dental bonding, also called cosmetic bonding.
How Dental Bonding Works
With chips, cracks, or discoloration in teeth, it's important for us to make sure you get a uniform, beautiful smile you can be proud of. We use a tooth-colored resin with all our dental bonding procedures to make sure this happens.

Free Cosmetic Dentistry Consultation

The tooth-colored resin will be skillfully applied and bonded to your teeth using a specialized curing light. After the material is bonded, your newly perfected and enhanced teeth will look and feel stunning.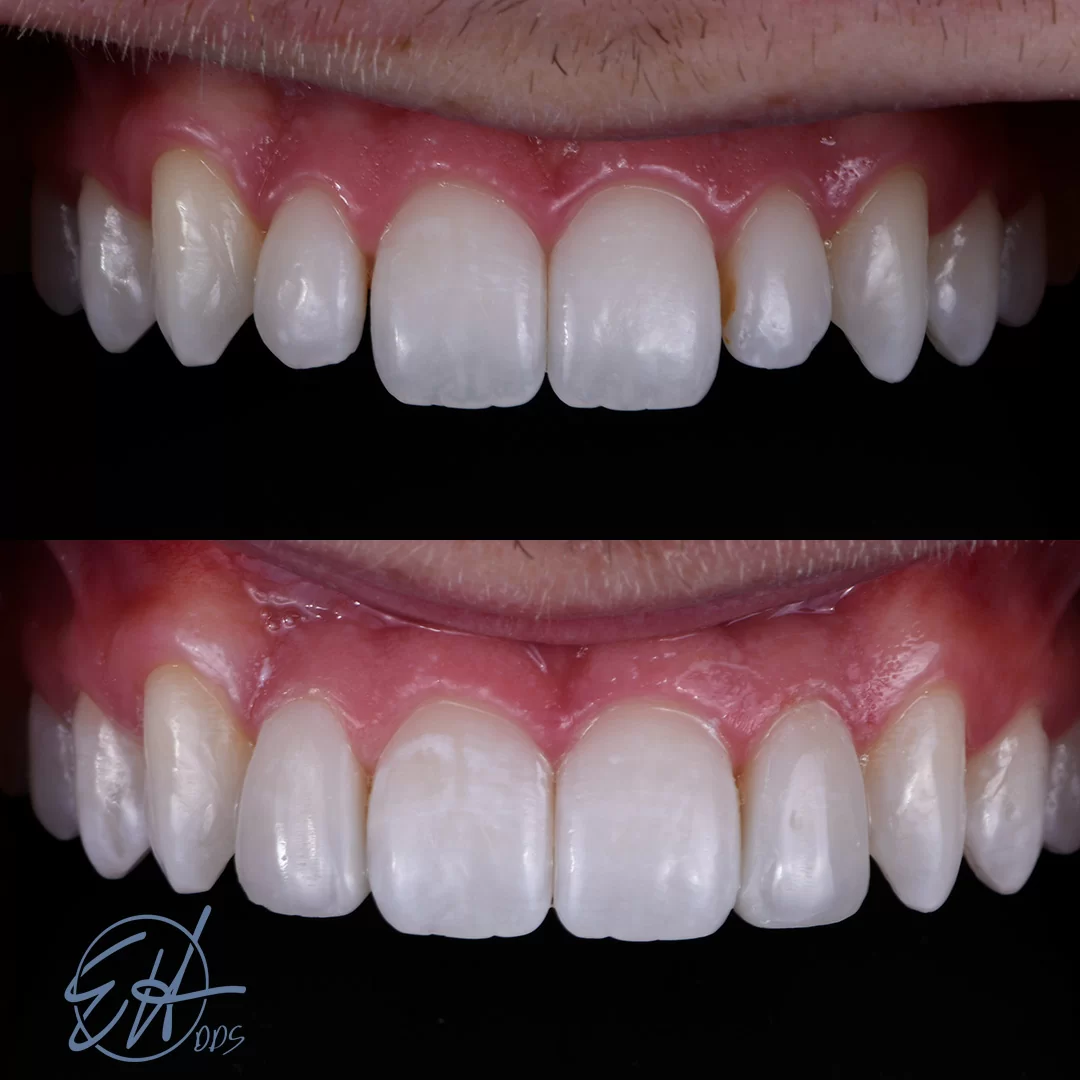 All bonding was performed by Dr. Hull. The procedure was all additive, no tooth structure was removed during this process.

Our experienced dental professionals can use dental bonding to reshape, restructure, and enhance your smile. Dental bonding is a simple way to improve minor imperfections in your teeth such as:
Gaps between teeth.
Chips or cracks in teeth.
Crooked or misshapen teeth.
Tooth decay or discoloration.
Dental bonding will not only make your teeth more beautiful and uniform, but it will also increase your confidence in your smile!
Dental Bonding Benefits
Patients looking for quick, effective cosmetic dental treatments may qualify for dental bonding. Some of the benefits you'll experience when you choose dental bonding include:
COMFORT | The procedures are usually pain-free and don't require anesthetics.
AFFORDABLE | Dental bonding is considered one of the most cost-effective cosmetic dental options for minor imperfections.
SHORT TREATMENT TIME | The bonding process takes hardly any time at all and can happen in one short appointment.
SIMPLE | Dental bonding is one of the most

conservative

dental procedures; it requires little to no removal of enamel.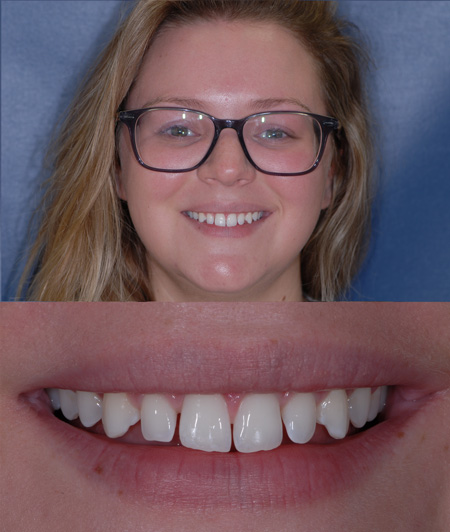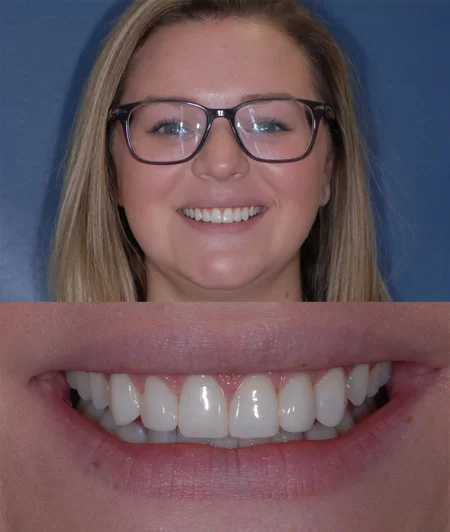 Goal of Treatment: To close spaces in between teeth while idealizing esthetic shape and size of each individual tooth.
Treatment: Composite bonding.

Free Cosmetic Dentistry Consultation
Composite Dental Bonding
Composite bonding is a very conservative form of treatment that allows us to change the color, shape, and contours of existing teeth. In the office we have numerous different shades and colors of composite, so we can match the color of the adjacent teeth. There are also different tints and translucent shades available to us so that we can add life-like character to the bonding.
Save Your Natural Teeth
Unlike veneers, bonding requires only a very minimal reduction of the natural tooth. In a lot of cases, there is no reduction of the natural tooth. Dr. Hull adds the different composite shades to the natural tooth in order to build the tooth up to its ideal proportions. Afterwards, time is taken to polish and refine the composite.
Teeth bonding can be used to fix chipped teeth. Often times, teeth bonding is also used as a lesser cost alternative to porcelain veneers.
Like every cosmetic procedure done in dentistry, no case is exactly alike. It's important to evaluate each person's individual bite, face, and adjacent teeth to determine if cosmetic bonding is a procedure that will work for them.
Dental Bonding Before & After
Schedule a Cosmetic Tooth Bonding in Comstock Park!
Cosmetic tooth bonding is effective, quick, pain-free, and will get you visible, beautiful results in no time. Simply call, text, or contact our office today using the form on this page with any questions about dental bonding or to set up an appointment! We look forward to working with you to achieve your best and brightest smile yet.
Related Content