Below are before and after photos from actual patients of Eric Hull DDS Aesthetic & General Dentistry. It brings us a tremendous amount of pride to improve our patients' smiles using a variety of dental treatments! If you want to hear what patients have said about their experiences with us, visit our testimonials page.
Upper arch rehabilitation with six porcelain veneers on front teeth and four porcelain crowns on back teeth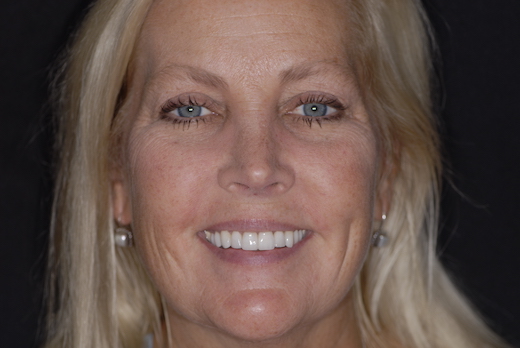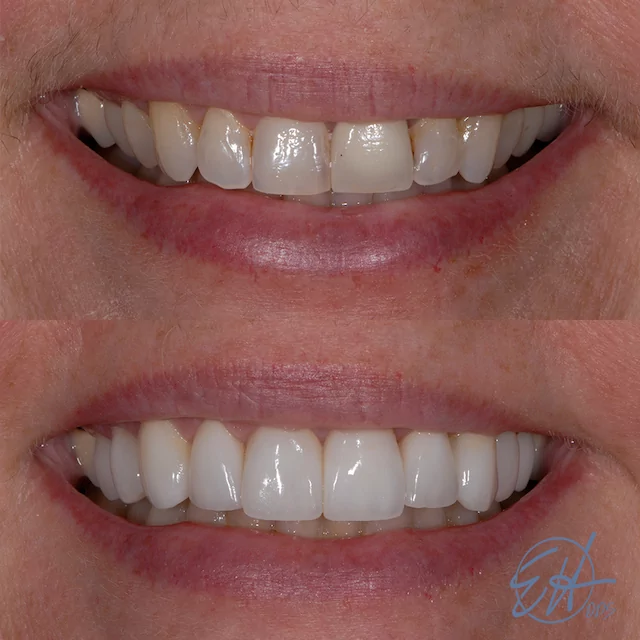 Ten Porcelain Veneers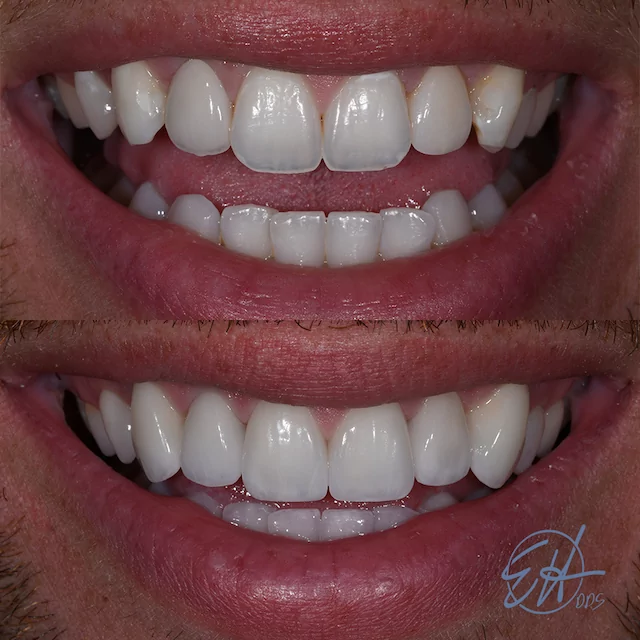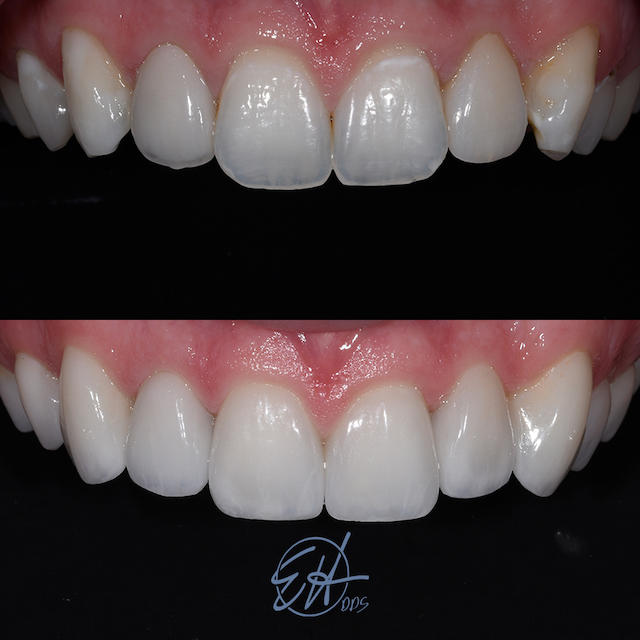 Porcelain can be made to look both beautiful and natural. We can recreate translucency, surface texture, contours, etc that are found in natural teeth.
A single tooth implant and veneer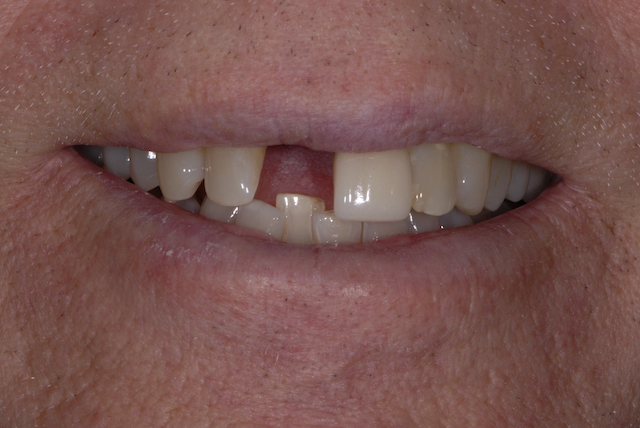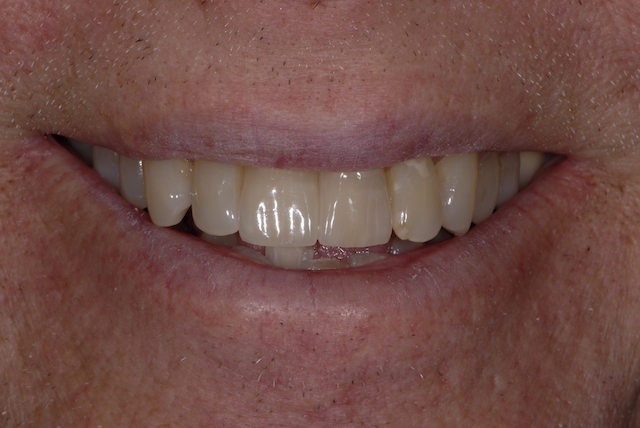 For this case we restored one of our patient's implants (where he previously had a missing tooth) as well as his old veneer on his adjacent central incisor. The restorations were fabricated to blend with his natural dentition.
Porcleain Veneer on a Single Central Incisor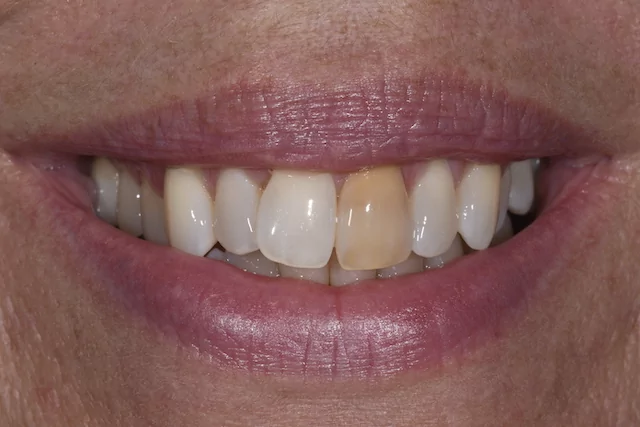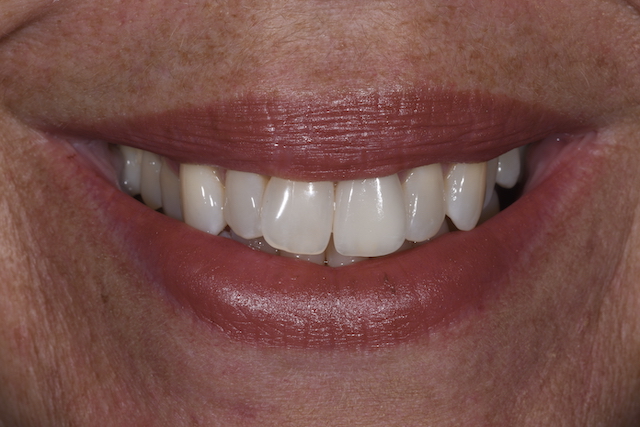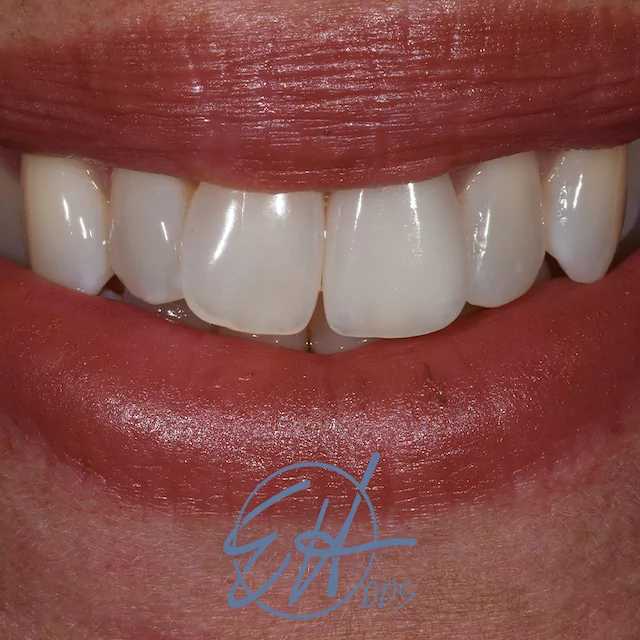 This is one of the hardest cases in cosmetic dentistry, because the veneer has to block out the color of the underlying tooth structure while also looking vibrant and life like. We did a single veneer on a dark central incisor, in order to match the color, shape, and design of the adjacent central incisor.
Orthodontics followed by Six Composite Veneers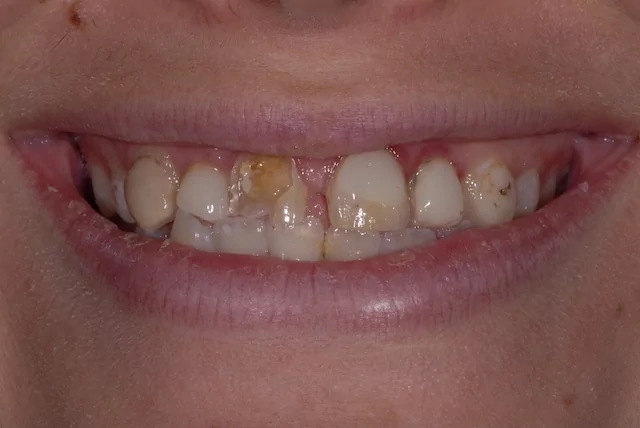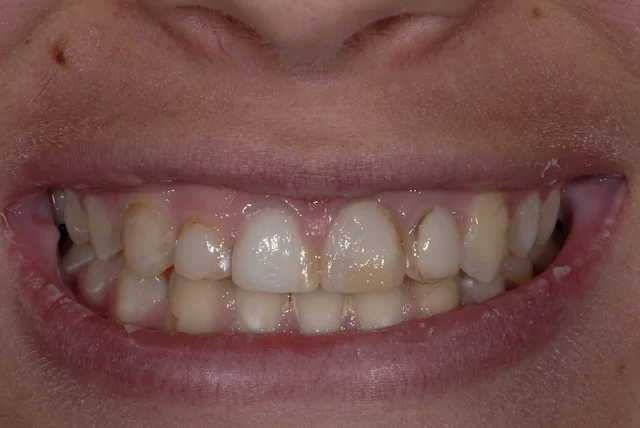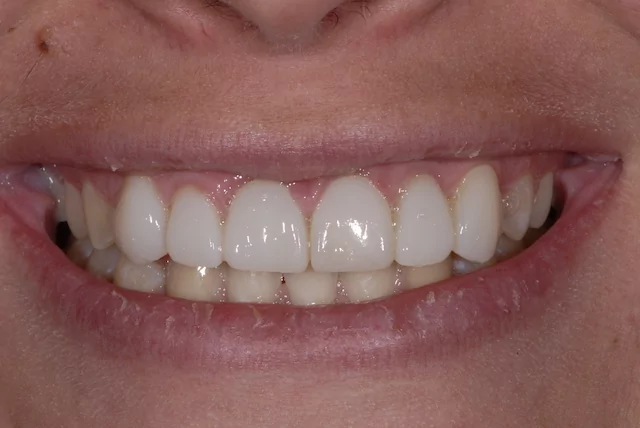 For this case we worked with an orthodontist (specialist) who idealized our patient's bite which allowed us to restore her teeth with proper length and contours. We finished the case by completing six composite veneers.
---
Six composite veneers with a digital design and no tooth preparation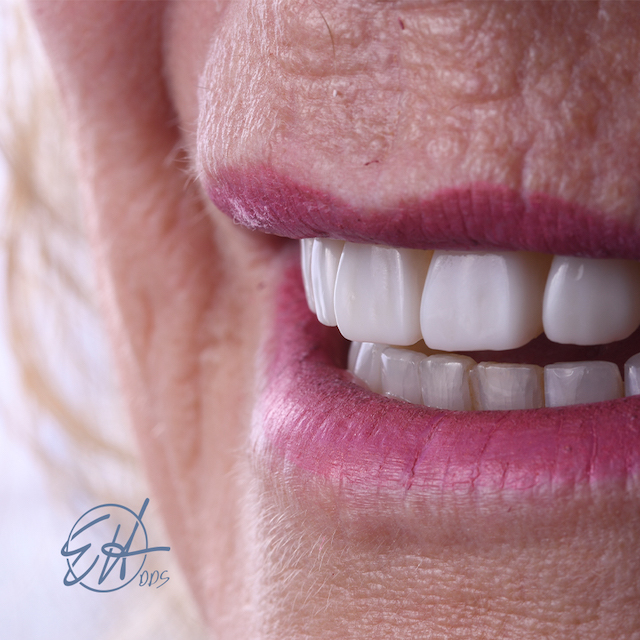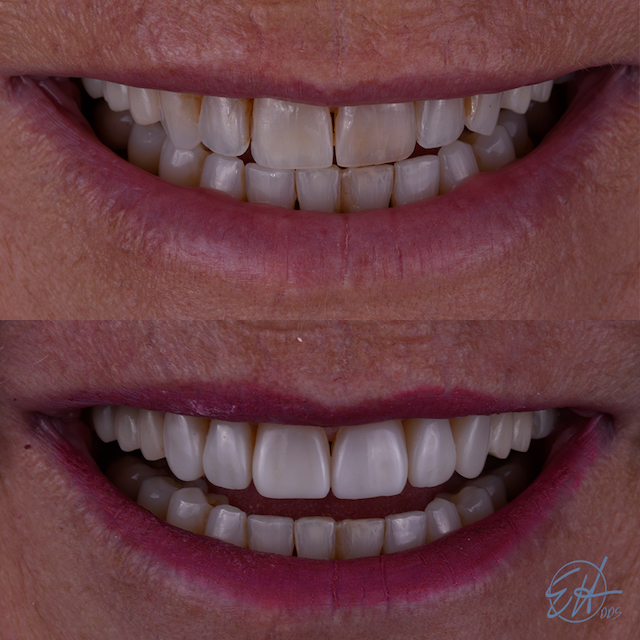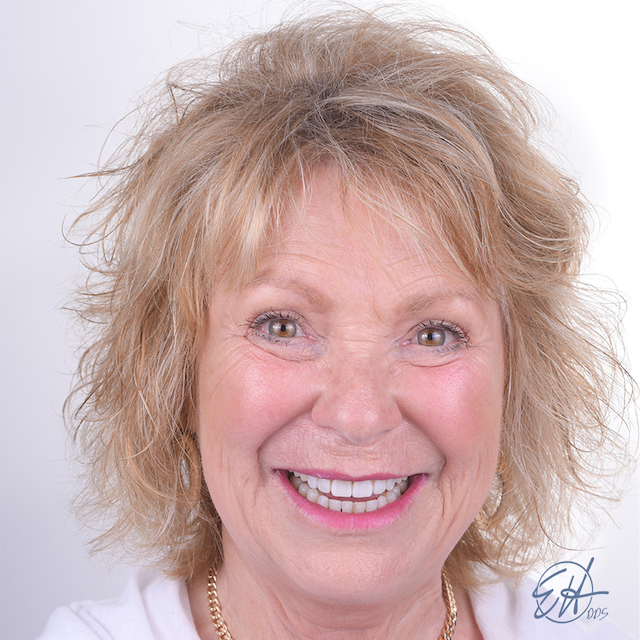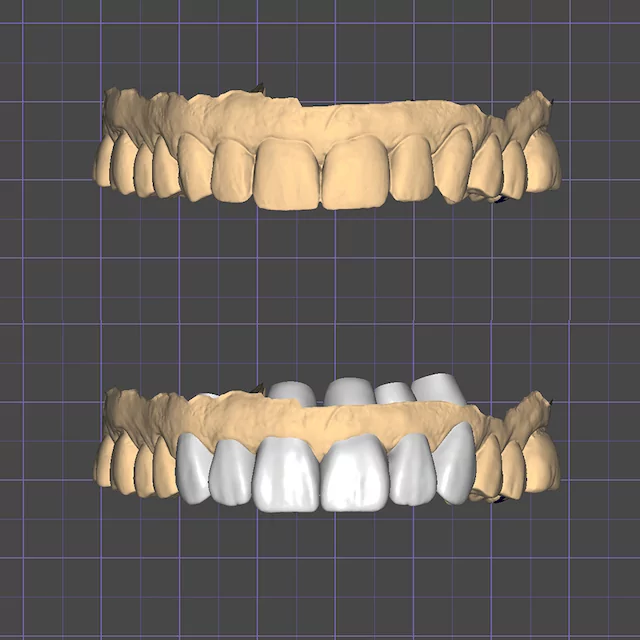 For this case we designed our patient's smile digitally and then used the design for injection molded composites. No tooth structure had to be prepped or removed. Everything was additive.
Upper Arch Rehab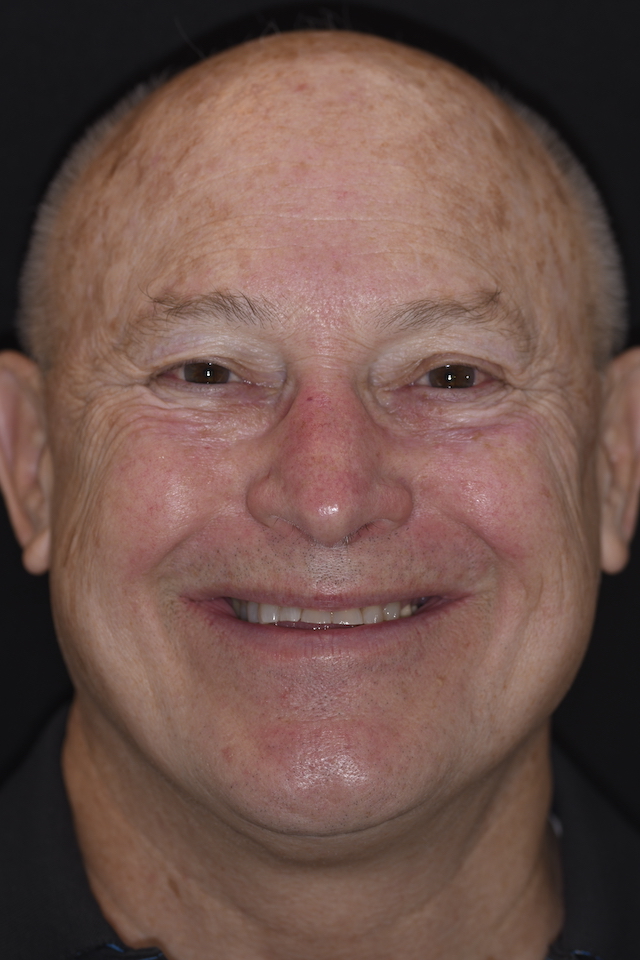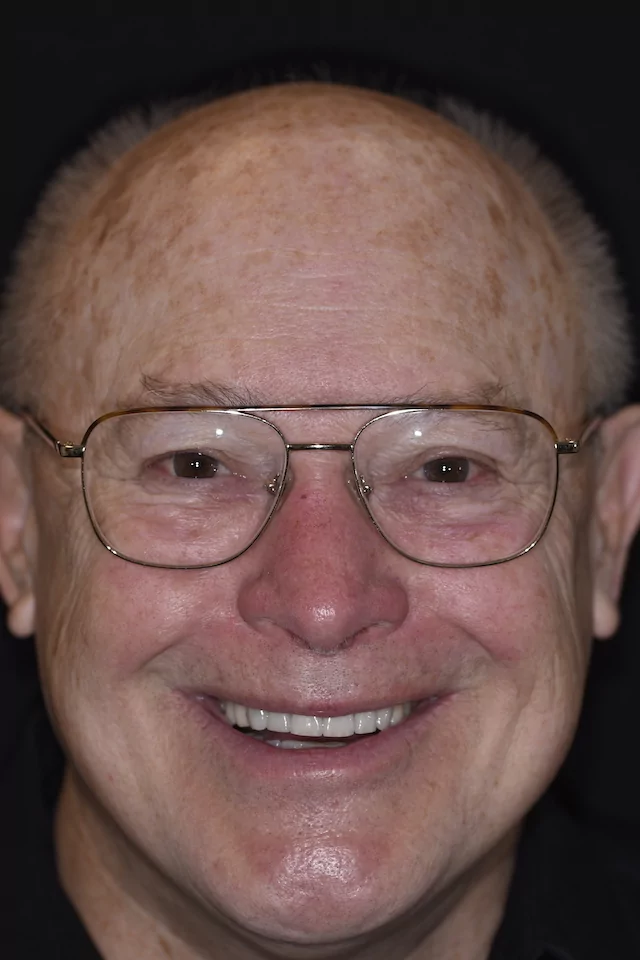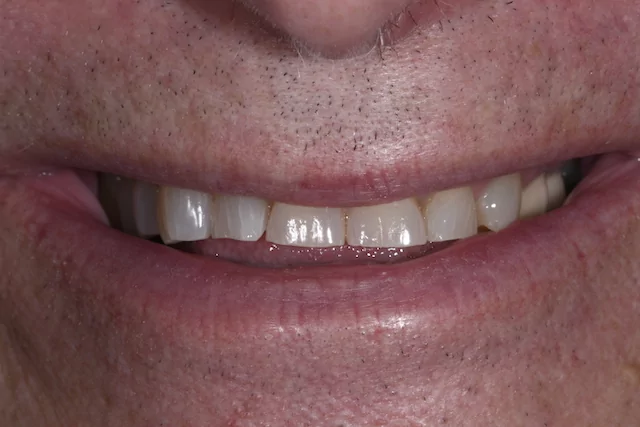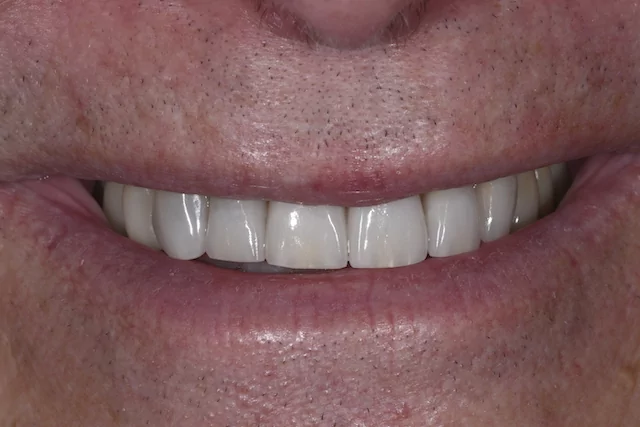 For this case I restored 11 teeth on the patient's upper arch (veneers on the front teeth and crowns on the back teeth). We changed the patient's bite so that we could add length to his front teeth. Essentially idealizing function, so that we could improve esthetics.
Two Veneers on Central Incisors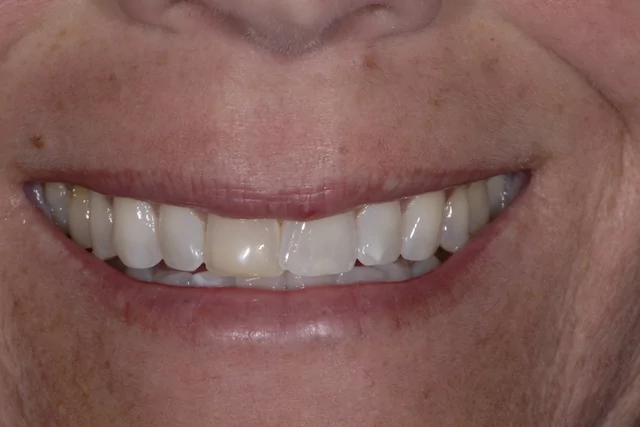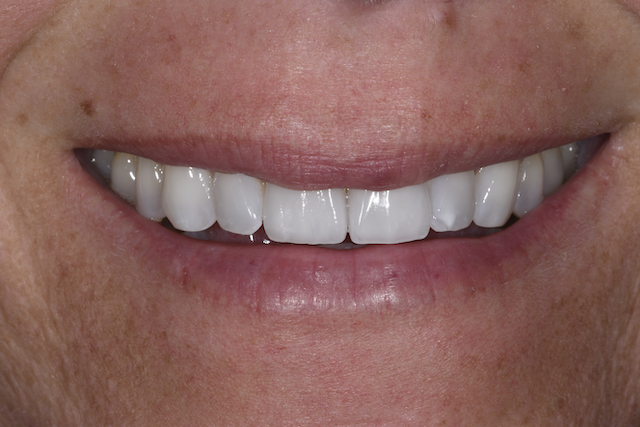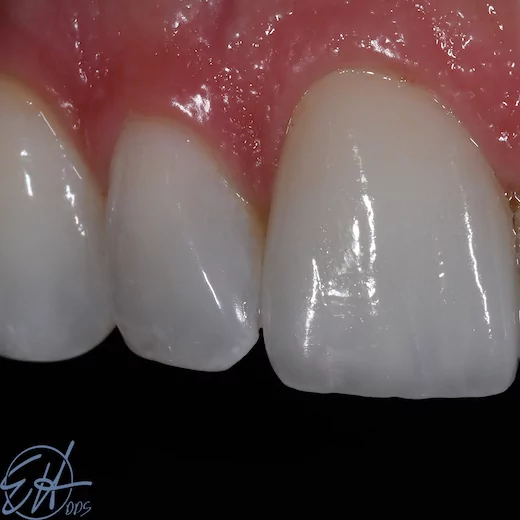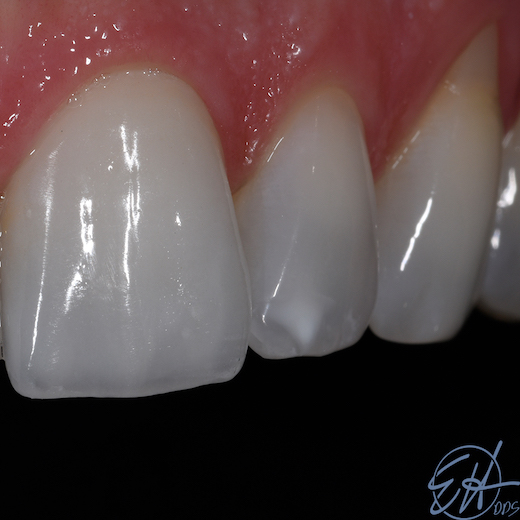 For this case we did veneers on our patient's front two central incisors.
Single Veneer on Upper Right Canine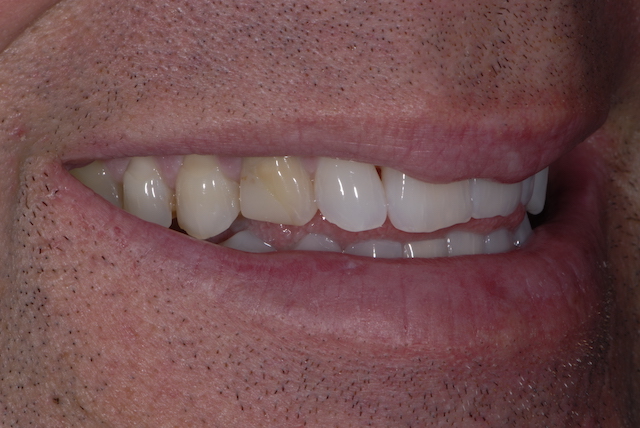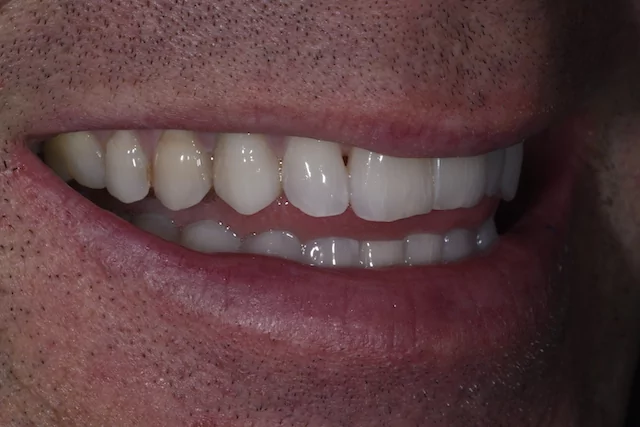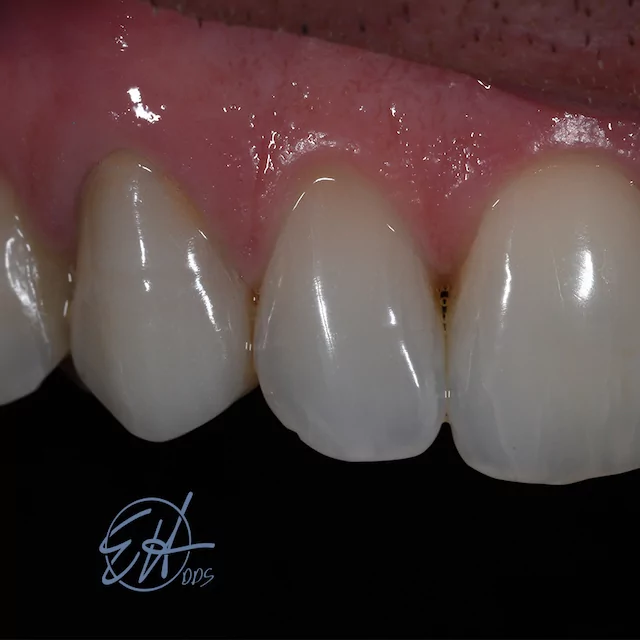 Ten Composite Veneers with Crown Lengthening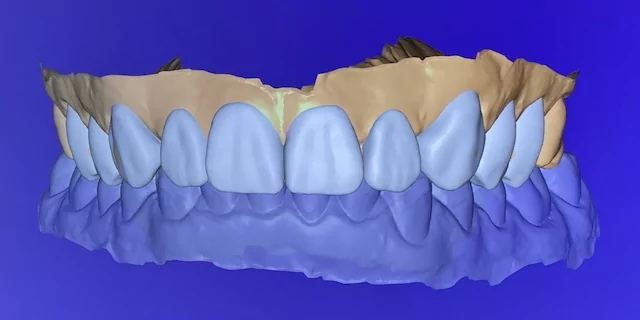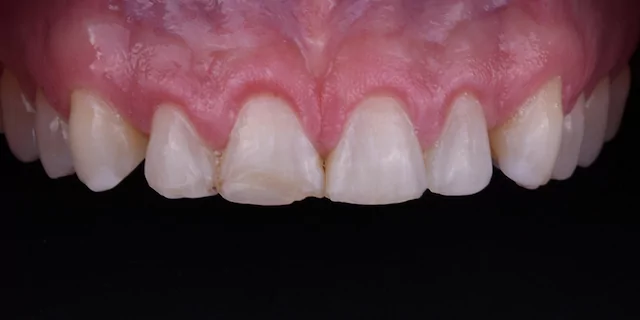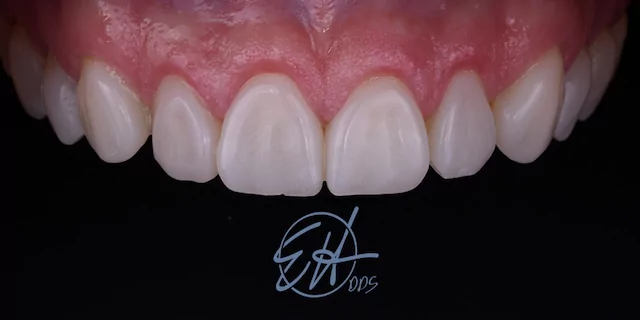 For this case I utilized crown lengthening to lengthen the teeth. I then had my patient's new smile digitally designed. Using this digital design, I completed ten composite veneers. The patient loved being able to smile again without showing any chipped teeth!
Six Veneers
Cosmetic Teeth Bonding
Two Teeth Veneers
Two Porcelain Veneers
Four Veneers
Cosmetic crown lengthening, followed by six veneers.
Twelve porcelain crowns/veneers.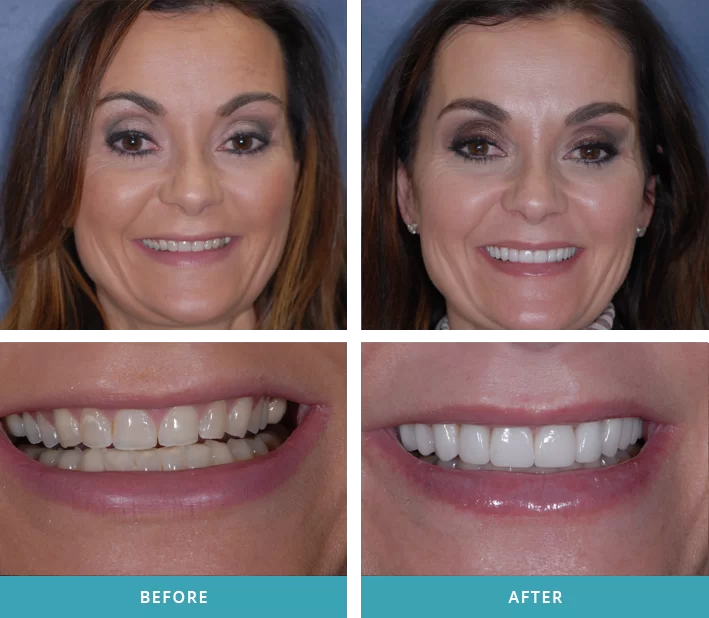 Two porcelain veneers and Two porcelain crowns.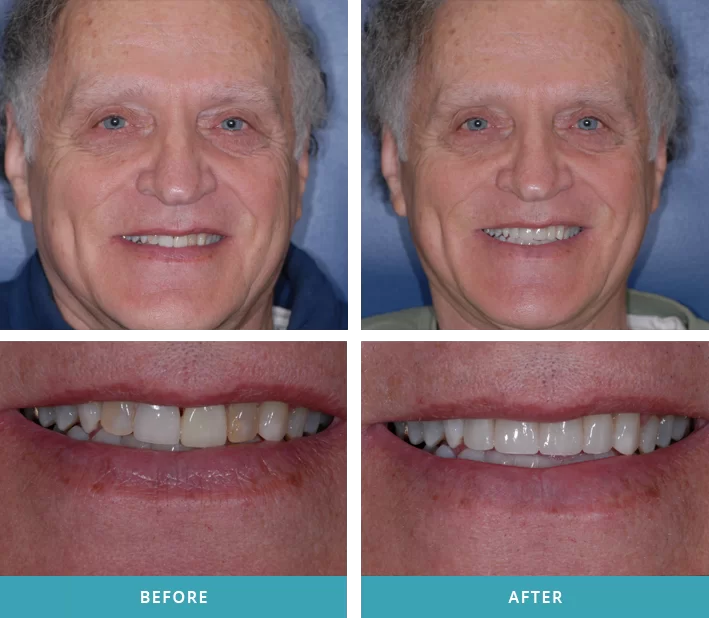 One implant used to replace a retained baby tooth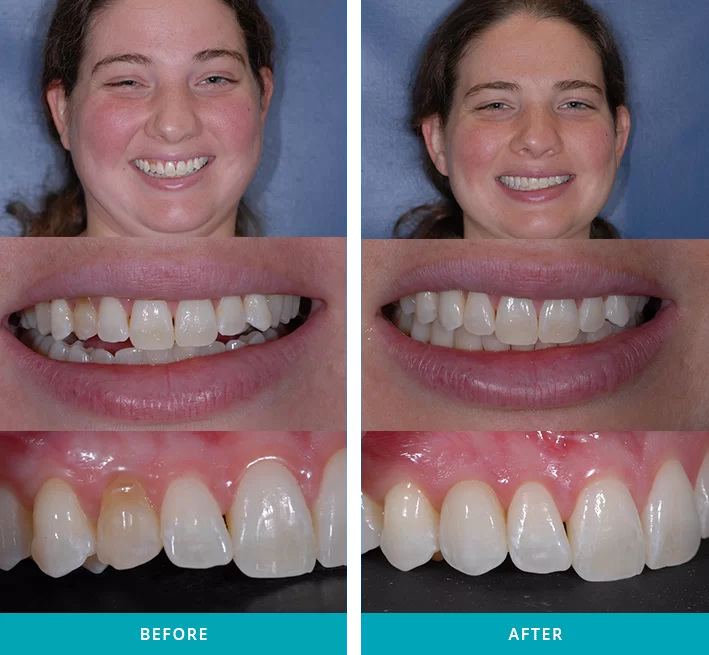 Tooth Replacement — Veneer and Bridge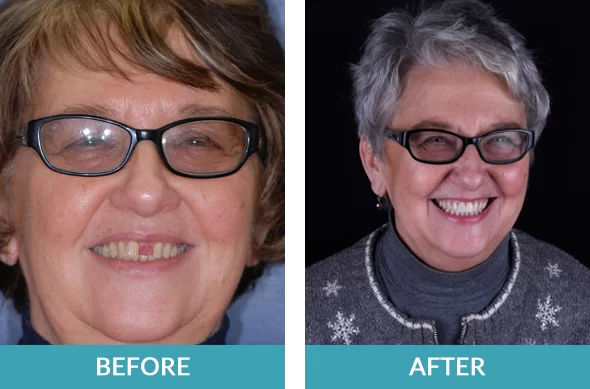 Ten porcelain crowns and veneers.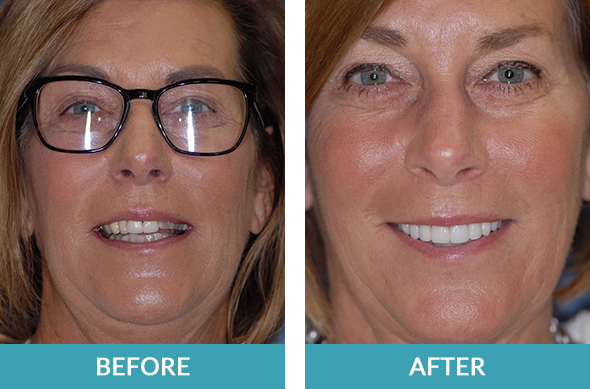 Twenty crowns and veneers on upper and lower teeth.