Below are before and after photos from actual patients of Eric Hull DDS Aesthetic & General Dentistry. It brings us a tremendous amount of pride to improve our patients' smiles using a variety of dental treatments! If you want to hear what patients have said about their experiences with us, visit our testimonials page.
Cosmetic Teeth Bonding
Two Teeth Veneers
One Veneer and One Crown
Six Veneers
Four Veneers
Cosmetic crown lengthening, followed by six veneers.
Twelve porcelain crowns/veneers.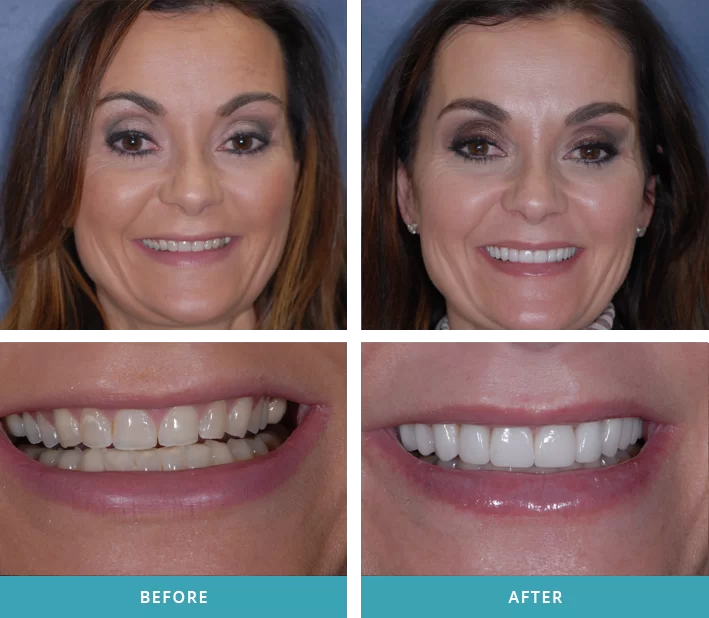 Two porcelain veneers and Two porcelain crowns.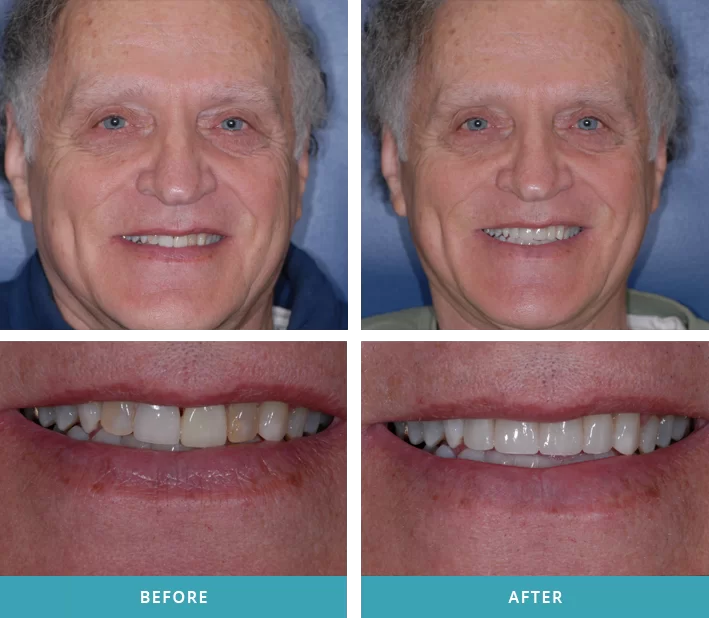 Eight porcelain veneers.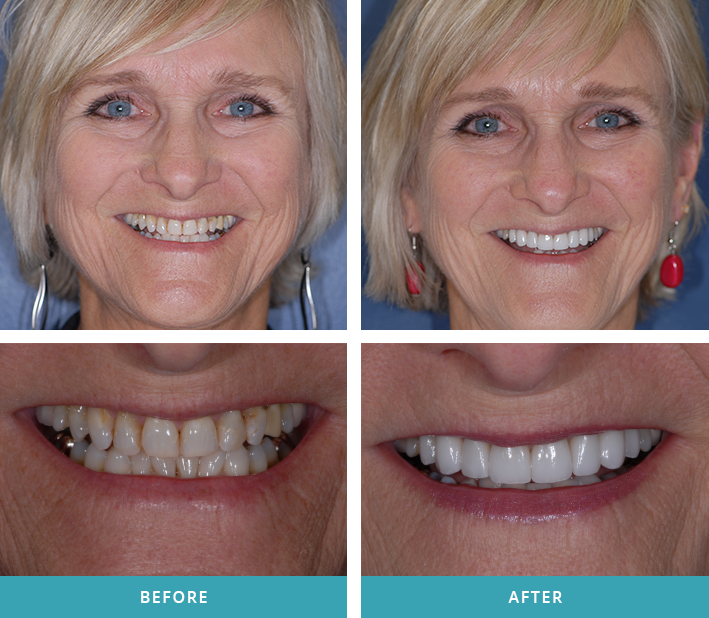 Four porcelain veneers.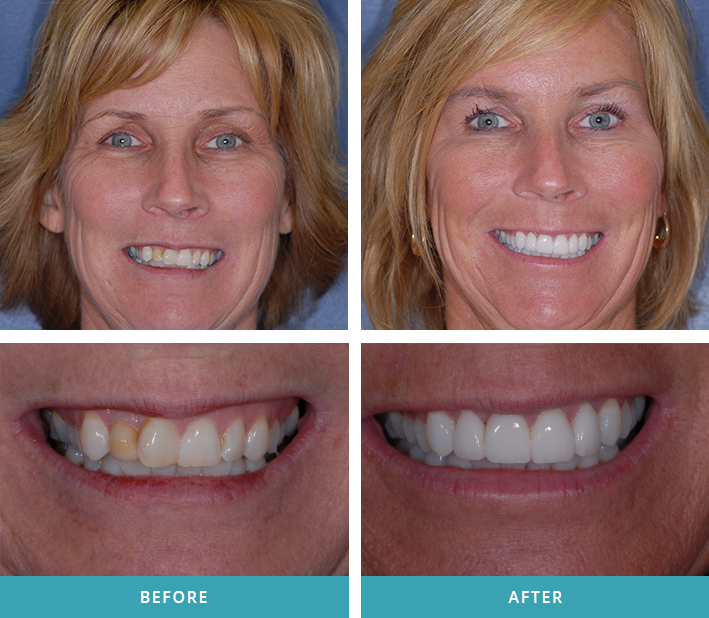 One implant used to replace a retained baby tooth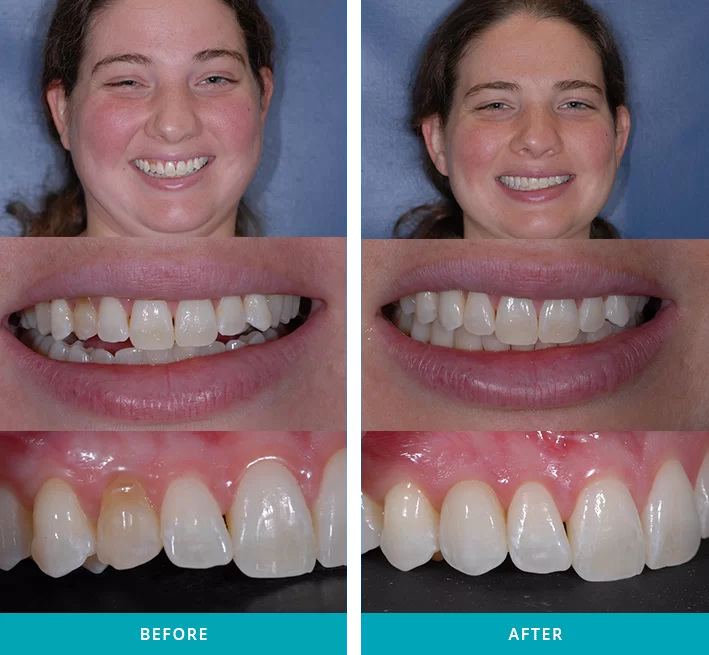 Tooth Replacement — Veneer and Bridge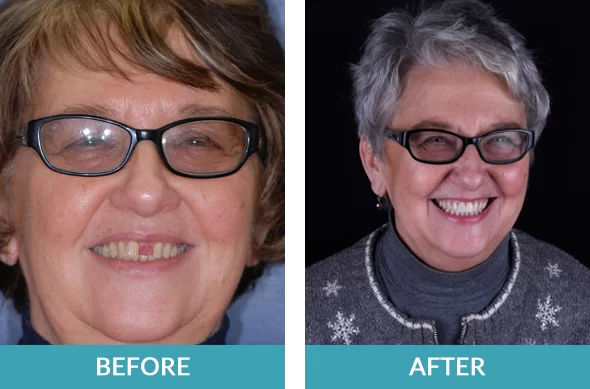 Six Porcelain Veneers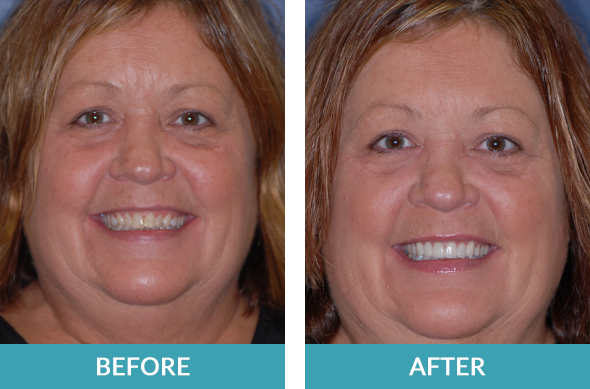 Ten porcelain crowns and veneers.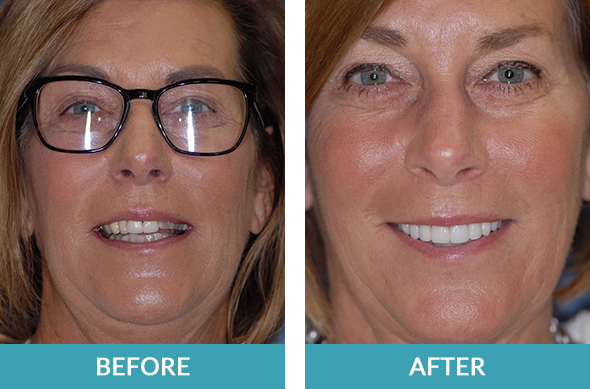 Twenty crowns and veneers on upper and lower teeth.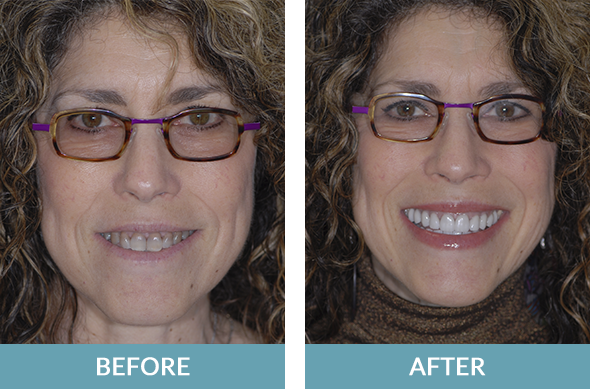 One implant crown, one veneer, and tooth whitening.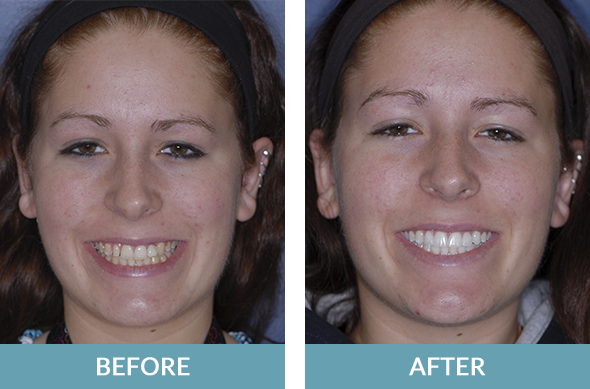 Three unit bridge to replace a missing tooth, and three veneers.

Four veneers.

Six veneers.

Two veneers
Six veneers, and four implant crowns.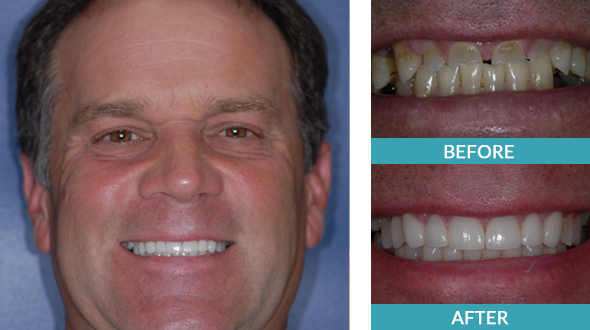 Cosmetic Bonding on Four Teeth
Additive cosmetic bonding to reshape and contour front four teeth.