Choosing Braces For Adults In Grand Rapids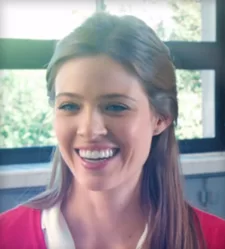 With many orthodontic choices available to straighten crooked teeth, you may be wondering if Invisalign® clear braces are right for you.
We strive to provide you with the most effective treatment for your individualized needs. If traditional braces for adults or another orthodontic treatment would be the better option for you, we will let you know.
We strive to always recommend the orthodontic service that will best work for you and your needs. There are many orthodontic issues Invisalign can treat, and it may help you with your orthodontic needs!
Which Orthodontic Issues Can Invisalign® Clear Braces Fix?
Invisalign® treatment is able to fix a large variety of orthodontic issues:
Overbite.
Underbite.
Crossbite.
Overcrowding.
Spacing and gaps.
While Invisalign® treatment can fix many issues, there are some severe cases that would be better treated using more traditional braces for adults or other orthodontic services. Dr. Hull will be able to determine if you are a good candidate for Invisalign® treatment at their Comstock Park dentist office.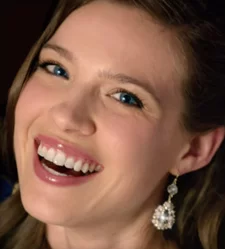 Another factor to take into consideration when deciding if Invisalign® clear braces are the best treatment for you is your age. Invisalign® clear braces are best for older teens and adults. Younger teenagers and children may not be the best candidates because their teeth are still growing.
The last factor to consider when deciding if Invisalign® treatment is right for you is how dedicated you are to your personal treatment plan. With Invisalign® clear braces, you will be required to wear your aligner trays for at least 22 hours a day, only removing them for eating, brushing and flossing.
If you forget to wear your aligner trays the prescribed amount of time each day, it can stunt or regress your progress. It takes a personal commitment to your treatment plan when wearing these clear braces.
"….even though I am retired… I gladly drive the 285 miles, one way, back to Comstock Park. . …If a great dentist, … along with a fabulous hygienist and a scheduler extraordinaire are what you seek, I strongly recommend you call Dr. Hull, and you can have the same world-class experiences I enjoy." — Richard
Start Fixing Your Crooked Teeth Now! Call to Schedule a Clear Braces Consultation
With Invisalign® braces for adults, it's never too late to straighten your crooked teeth. Our Comstock Park dental team is here to help you decide if Invisalign® treatment is the best option for you to get your perfect smile.
Call today to set up a free consultation if you are in the Grand Rapids area and take the first important step towards optimizing your smile!
Related Content