Grand Rapids Dentist – Eric Hull, DDS, AAACD, FAGD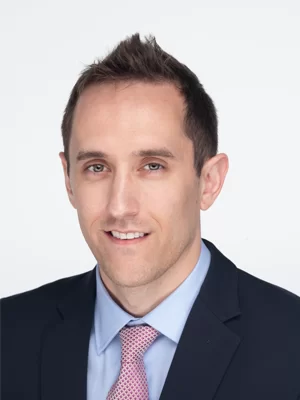 Originally from Midland, Michigan, Dr. Eric Hull graduated from Bethel University in St. Paul, Minnesota with a major in Biochemistry/Molecular Biology. From there he moved to Loma Linda, California and attended the University of Loma Linda School of Dentistry where he was the class' sole recipient of the Achievement Award in Endodontics.
His time at Loma Linda was highlighted by two service learning trips to Nicaragua. He spent time in Leon and San Marcos where he provided dental treatment to the underserved population.
Over the years Dr. Hull has placed a heavy emphasis on continuing education, and has received multiple credentials since receiving his dental degree.
In 2017 Dr. Hull became a Fellow in the Academy of General Dentistry (F.A.G.D.) after completing over 800 hours of certified continuing education and passing written examination.
In 2016 the American Academy of Implant Dentistry (AAID) awarded Dr. Hull Affiliate Associate Fellow status in the AAID.  This came after Dr. Hull completed rigorous coursework on dental implants and passed a written exam.
He is a graduate from the Kois Center (Seattle, WA) which merges the latest in science and research with clinical dentistry.  To graduate from the program he completed nine courses ranging from dental materials to full mouth rehabilitation and passed a peer and instructor review of an extensive case – from diagnosis to fully healthy and beautiful smile – that Dr. Hull performed on one of his patients.

Dr. Hull was named one of Grand Rapids' "Top Dentists" by Grand Rapids Magazine in 2019, 2021, and 2022.
In 2020 he became an accredited member in the American Academy of Cosmetic Dentistry (AACD). He earned his accredited status by passing a written exam, five clinical cases, and an oral examination.
An article Dr. Hull wrote was published in the Fall 2020 issue of the peer-reviewed Journal of Cosmetic Dentistry. The article highlights the processes Dr. Hull uses in his porcelain veneer cases that provide stunning results and ecstatic patients. It was published to give guidance and training for other dentists to improve their results with porcelain veneers for their own patients. (Hull, E 2020, 'Utilizing Photography and a Diagnostic Wax-Up as Pillars of Success with Porcelain Veneers', Journal of Cosmetic Dentistry, vol. 36, no. 3, pp. 14-18.)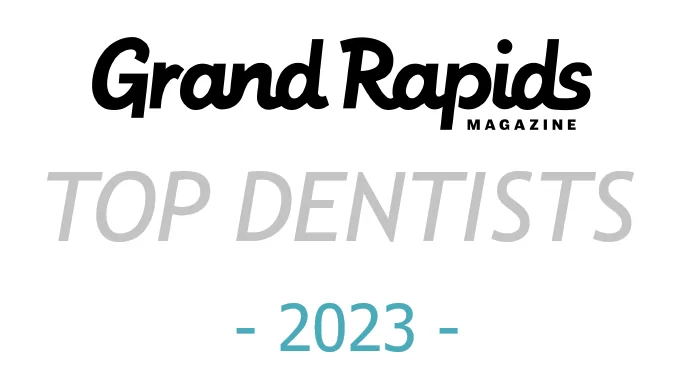 Outside of the office Dr. Hull spends most of his time with his wife and two young kids. They thoroughly enjoy living in West Michigan. On weekends you can find them either outside playing basketball, playing tennis, or at the beach (at least during the summer time).
Grand Rapids dentist Dr. Eric Hull is a member of the American Academy of Cosmetic Dentistry, American Dental Association, Michigan Dental Association, West Michigan District Dental Society, and the Academy of General Dentistry.