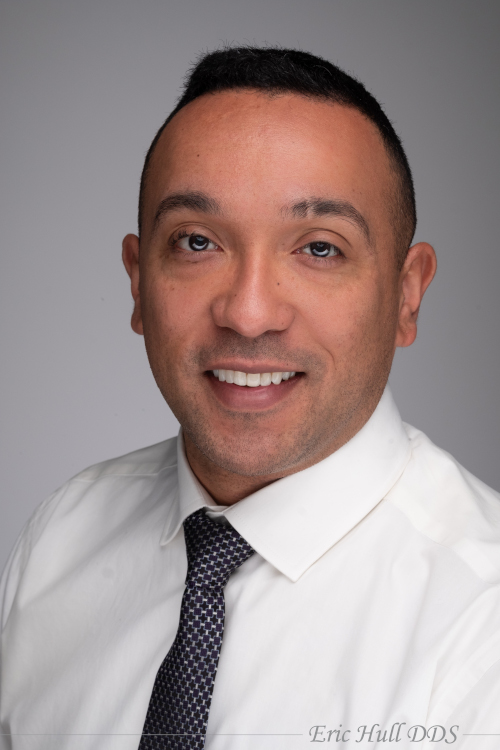 Tooth Whitening Procedures Near Grand Rapids
What Is Teeth Whitening?
This is one you've probably heard of! Teeth whitening is the process of bleaching your teeth to remove stains or color from aging and restore the the natural whiteness of your teeth. It is one of the most popular and easiest cosmetic dental procedures available.
Contrary to popular belief, it does make a difference how you whiten your teeth! Having it done professionally has many advantages over the tooth bleaching kits you may find at the grocery store.
"My family has gotten our dental care here for more than 20 years. "Painfree whitening" for sensitive teeth is phenomenal. Caring, prompt service, professional. Would not go anywhere else." – Jodi F
How Does Tooth Bleaching Work?
It's pretty simple, actually. Teeth whiteners use a tooth bleaching agent (such as carbamide peroxide or hydrogen peroxide) to remove stains from your teeth. You can do it through at-home treatments supervised by Dr. Stewart or Dr. Hull or through an in-office accelerated process known as Zoom Whitening.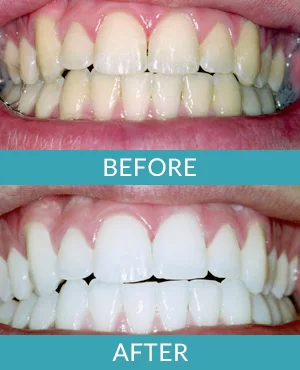 Actual patient
Zoom! Whitening – Excellent Teeth Whitening Option
Zoom! Whitening is an in-office whitening system that can whiten your teeth up to eight shades in under an hour. Zoom brightens your teeth safely and effectively, and you will get to see immediate results. Zoom treatment is perfect for patients who need fast results for a wedding or other social event.
Should I Try Tooth Whitening?
If you're unhappy with the color of your teeth, then absolutely! We can consult with you about the different methods you can use to get your teeth whitened and help you choose the one that is right for you.
Call us now if you are in the Grand Rapids area, including Comstock Park! We've got friendly staff available at 616-784-2377, or you can use the contact form on this page to send us a message. We can't wait to hear from you!
Related Content