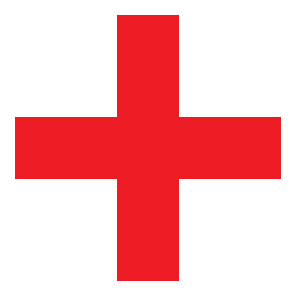 Same-Day Emergency Dental Care for Grand Rapids and Comstock Park
At Eric Hull DDS Aesthetic & General Dentistry, we are an emergency dentist that works hard to provide emergency dental care for our patients who need it. We do not want you to have to experience the anxiety that can occur when you or your loved one has a dental emergency.
If you choose Dr. Hull as your emergency dentist, you do not need to dread these situations because you will know exactly who to turn to and where to go. We are always there to assist our patients as quickly as possible!
Emergency Dentist – Toothache Relief
At our practice, we see both patients of record and new patients, often on the same day the emergency occurs.
"I had a fall and broke one of my front teeth off. Dr. Hull was recommended to me and they were able to get me in incredibly fast. I could tell right away that he knew what he was doing. I felt very comfortable and safe during my whole appointment. He had to do a root canal and a temporary crown for now. He let me know exactly what he was going to do step by step and made sure I fully understood all of the information. The whole staff is wonderful and made me feel welcome. Besides the trauma I went through this was the best dental experience I've ever had. I highly suggest you see dr. Hull for any dental needs. He is a life saver." – Kristi P
Some of these more common emergency dental situations include:
Persistent or Painful Toothache: The underlying cause of your toothache can likely be alleviated by your emergency dentist.
Object Stuck in Teeth: Do not try to remove the object with any tool besides floss. Come see your dentist for emergency dental care.
Knocked Out Tooth: Keep the tooth in the socket, in milk, or in water with salt. In some cases, this can help preserve the tooth, but if not, we provide great replacement options.
Chipped or Broken Tooth: Save the pieces of your teeth, and see your dentist as soon as possible.
Dental Work Falls Out: If a dental crown, dental filling, dental implant, or other piece of dental work falls out, save what you can, and see your emergency dentist.
Issues with Orthodontia: When a braces bracket breaks or a braces wire is causing you discomfort, call your dentist for urgent care.
Abscess or Infection: Any tooth infection may spread to the rest of your body and is quite serious. See your emergency dentist right away.
Painful Toothache? Trust Our Comstock Park Emergency Dentists!
You can trust Dr. Hull to relieve you from the worry, altered appearance, and toothache that any of these dental emergencies can cause. You should have an emergency dentist who has compassion for you and your loved ones. You deserve a dentist who cares about your most urgent dental needs.
Have any questions about how we can help with emergency dental services in Comstock Park? Contact us today, and get the help you need now if you are in the Grand Rapids area!