Cosmetic Dentistry Accreditation
Fellowship Status in the AGD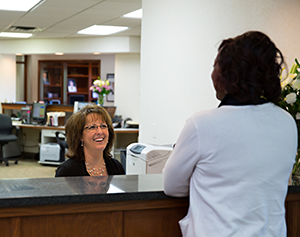 Dr. Hull has proudly achieved accreditation by the prestigious American Academy of Cosmetic Dentistry (AACD)*. While there are over 6,000 members of the AACD, fewer than 400 have passed the rigorous process of becoming accredited, a process of presenting "before and after" pictures of actual patients before a panel of examiners.
Dr. Hull has also attained Fellowship status in the Academy of General Dentistry (AGD). Fewer than 10% of dentists nationally have become fellows in the AGD. We're very pleased to have such successful doctors at our practice!
Individualized Dental Care
Each and every one of our patients gets the level of service and care they need. Dr. Hull takes the time to understand your wants and desires, and discuss the possibilities. We are extremely proud of the dentistry we do and are always happy to share "before and after" pictures of our work. Come in for a stress-fee smile consultation and see how we are different. Enjoy a cup of coffee or juice and comfortably discuss your needs, goals, and dreams.
A Team Effort that Fosters Exceptional Results
Whether it is general dentistry or cosmetic dentistry that you are seeking, our staff of assistants and hygienists has had hundreds of hours of continuing education to be able to assist you. Additionally, we could not provide the beautiful dentistry we do without the support of outstanding dental technicians. We are honored to work closely with some of the best laboratories in the country. The skill and judgment of our team is second to none. We are committed to providing you with the best and most current dental care at every level.
Comprehensive Smile Design and Planning
Our practice has a reputation for offering the most complete dental care in a friendly, inviting, and professional environment. When you visit our practice, you're not just another smile — you're family! We understand that you have a busy schedule, and our office staff will gladly work with you to make sure that appointments are scheduled at your convenience.
We provide a variety of dental treatments that are comfortable, safe, and effective. Our practice is equipped with the latest dental technology so that we can provide complete care for your smile.
Our entire dental team is dedicated to your health and helping you maintain your beautiful smile for many years to come. We look forward to getting to know you and your family. Please contact our practice to learn more about the dental care we provide and schedule an appointment.