Tooth Replacement
What Are Dental Implants?
A tooth implant is a permanent, healthy and beautiful way to replace missing teeth. A metal post is placed in the jaw bone to act as an artificial tooth root. This provides stability for the replacement tooth or teeth that will be attached to it and at the same time stimulates the bone to keep it healthy.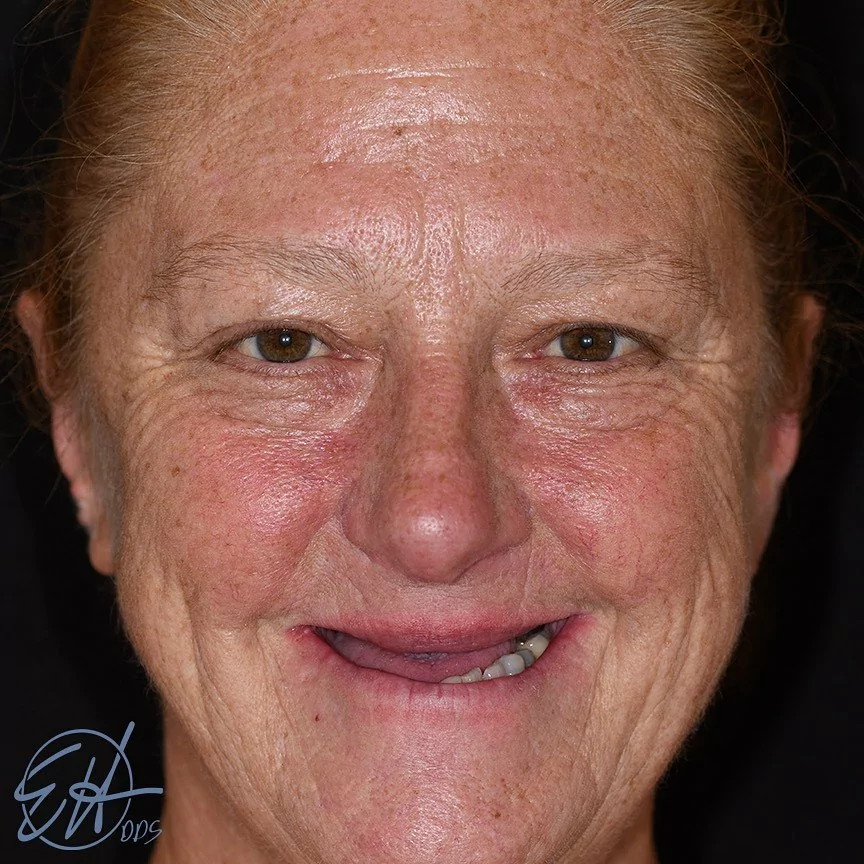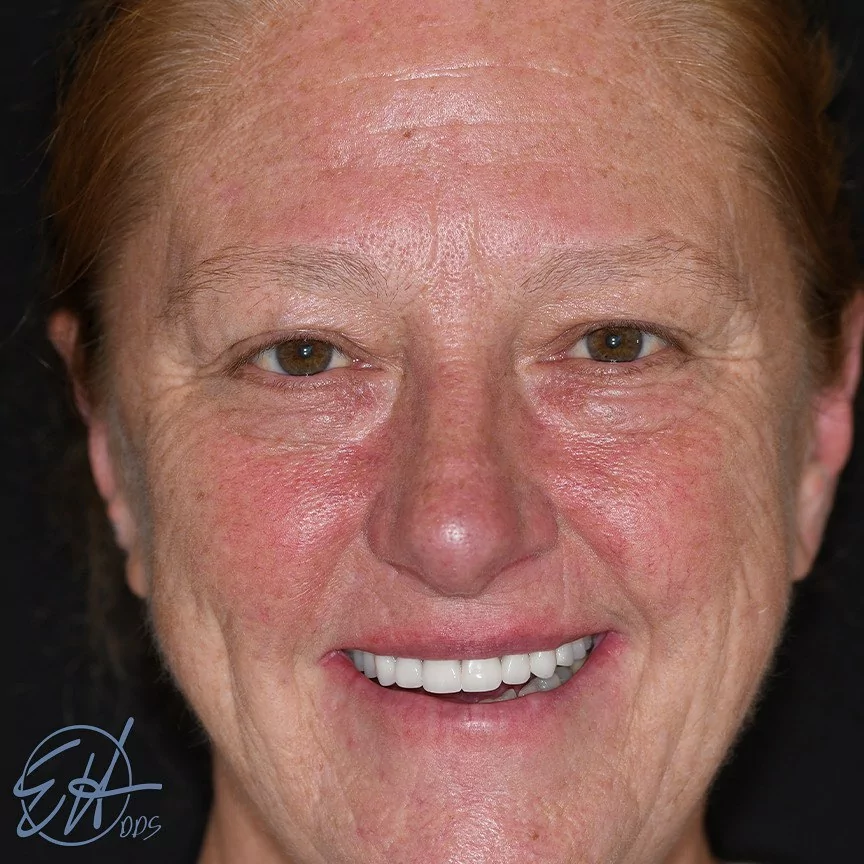 For this case we restored this amazing patient's upper arch of teeth using six implants and a milled titanium bar.
Dr. Hull can help you know if you are a candidate for implant dentistry, and in cooperation with an oral surgeon near our Comstock Park office, they can provide you with a beautiful smile.
Teeth Implants – The Roots Of A Beautiful Smile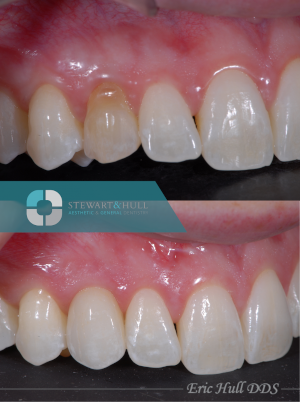 After the tooth implant is placed, Dr. Hull will use his artistry, skill and experience in
cosmetic dentistry
to create a beautiful, natural-looking restoration for the implant with a porcelain dental crown, dental bridge, or implant-supported dentures.
The loss of a tooth can be a traumatic and difficult experience. We know that, but we want you to know that, with the restorative work we can do on top of dental implants, you can regain those missing teeth and smile confidently.
Placing a dental crown or even implant-supported dentures on top of dental implants is a highly functional solution to missing teeth. The tooth implant ensures that whatever is placed on top of it (whether it's a crown, dentures, or another solution) will have a strong foundation that essentially becomes a part of your dental structure.
We don't want you to have to go through the process of losing that tooth again, and implant dentistry is one of the best ways to prevent that from happening.
Is Implant Dentistry Right For Me?
If you are missing a tooth or teeth, it is possible a tooth implant is the best choice for you to restore your bite to its maximum function. Dental implants are one of the most practical ways to restore a tooth or teeth. Although there are other options, Dr. Hull can help you decide if dental implants are the right thing for your specific case.
Please call our friendly staff to set up an appointment, or feel free to use the contact form on this page. We'll get in contact with you as soon as we can if you are in the Grand Rapids area, including Comstock Park!