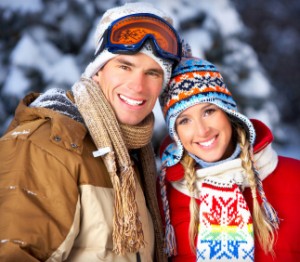 Tooth Extraction With a Caring Comstock Park Dentist
Being told you need to have a tooth extracted can cause fear and anxiety. Our team is here to help guide you through the process and ultimately make it a positive experience.
There are many reasons why you may need teeth pulled. For example, if a tooth has become too severely decayed and is about to start affecting the health of teeth around it, often a tooth extraction is the best thing to do for the sake of your overall oral health in Comstock Park.
Dr. Hull and his experienced team are dedicated to easing your anxieties and helping you smile again!
Teeth Removal Near Grand Rapids
Even though our permanent adult teeth are meant to last a lifetime, there are circumstances where the overall health of your mouth can be improved by tooth removal.
Some reasons for needing a tooth extracted are:
If there is a severe infection that extends to the pulp of the tooth that cannot be corrected through the use of antibiotics or a root canal, it may be necessary to extract the infected tooth to prevent the infection spreading into the bloodstream.
When a tooth is severely damaged beyond repair, it may need to be pulled.
Periodontal disease can cause teeth to become loose and ultimately need to be extracted.
If a full set of dentures is needed but there are still remaining teeth, those teeth will need to be extracted before the dentures can be fitted.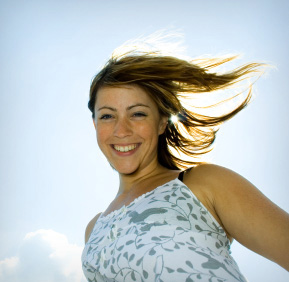 What Can I Expect During The Procedure?
We understand that it can be stressful waiting for a tooth extraction. Our team will always put your care and comfort first.
We offer various methods of sedation, including laughing gas to help put you at ease before the procedure even begins. Once you are comfortably sedated, a local anesthetic will be administered to numb the area where the extraction will take place.
When the tooth is then removed, the area will be packed with gauze to help stop any bleeding. On occasion, a dissolvable stitch or two may be used to close the area.
At Eric Hull DDS Aesthetic & General Dentistry, we strive to offer high—quality dental care, and provide the safe and comfortable environment best for tooth removal situations.
Schedule a Tooth Extraction Near Grand Rapids
Before any procedure is performed, it is important to discuss any health issues or concerns you may have. Have any questions about tooth extractions or any of the other options for getting teeth pulled that we provide to our patients in Comstock Park? Contact us today and schedule an appointment if you are in Comstock Park or the Grand Rapids area!