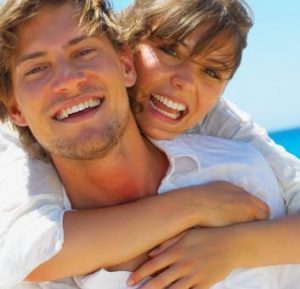 Our office is pleased to offer our patients tooth-colored fillings to reverse and prevent dental decay. Tooth-colored fillings are designed to match the color of teeth, keeping your smile looking and feeling completely natural, without the obvious appearance of dental work. These dental fillings will most often be used on cavities.
Cavities
Cavities are small holes that occur in the structure of teeth resulting from decay. Cavities are most easily prevented by good, regular teeth cleaning habits, but we are equipped to handle and fix cavities very quickly. Thanks to tooth-colored fillings, you won't even notice where you got your filling.

Free Cosmetic Dentistry Consultation
Avoiding Cavities
Brushing and flossing are your best weapons for preventing cavities. We recommend flossing once a day and brushing twice a day. Rinsing with mouthwash is also a good way to avoid cavities.
In addition to this daily oral health care, coming into our office for regular teeth cleaning and check-ups will also help us catch any tooth decay. Our dentists will watch for any inconsistencies during your checkup and will address those issues, big or small, right away.
Tooth-Colored Fillings and Preventing Cavities
Cavities are progressive. They start small and can grow to infect the whole tooth. If they are caught early enough, white fillings can prevent further damage and decay. Beyond that, our white fillings will fortify and strengthen your teeth from cracking or weakening, as well safeguarding them from future infections.

Free Cosmetic Dentistry Consultation

You won't have to worry about being embarrassed by silver fillings any longer. We use tooth-colored fillings at our office because they not only successfully stop and prevent decay, but also blend in seamlessly with the natural color and sheen of your teeth. White fillings also don't contain potentially harmful ingredients like mercury, which was commonly found in silver fillings.
Schedule a Dental Fillings Appointment in Comstock Park!
We look forward to meeting you and providing for your oral health needs. Call, text, or contact our office using the form on this page to set up an appointment today to get your tooth-colored fillings!
Related Content