Welcome to our Grand Rapids area dental practice in Comstock Park!
Our Comstock Park practice provides patients with the highest quality cosmetic dentistry and general dentistry services. Dr. Bruce Stewart and Dr. Eric Hull continuously keep up to date on the latest technologies, methods and materials to ensure that your experience with us will be positive and relaxing while providing you the best of today's dentistry.
Why Choose Dr. Stewart and Dr. Hull As Your Grand Rapids Dentists?
There are many characteristics that set Dr. Stewart and Dr. Hull apart from other dental practices in the Grand Rapids area. Among these are: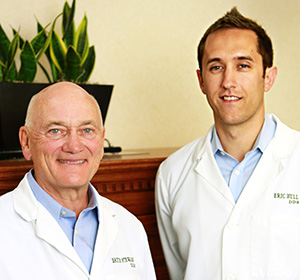 Dr. Stewart is a general dentist with extensive training in cosmetic dentistry. He was the first dentist in Michigan to be accredited by the prestigious American Academy of Cosmetic Dentistry and he is a fellow in the Academy of General Dentistry.
Each and every one of our patients gets the level of service and care they need. Dr. Stewart and Dr. Hull take the time to understand your wants and desires, and discuss the possibilities.
We provide a wide range of cosmetic and general dentistry services from porcelain veneers and crowns, dental implants and resin (tooth colored) fillings to Invisalign® orthodontics, dentures and endodontics.
For your comfort, we offer a spa-like atmosphere including paraffin hand wax and warm neck pillows.
Our practice has a reputation for offering the most complete dental care in a friendly, inviting, and professional environment. Our friendly and outgoing general dentistry staff will go out of their way to make you feel at home.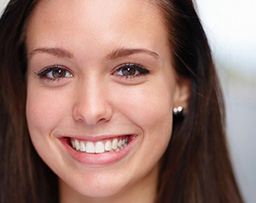 RESTORATIVE & COSMETIC DENTISTRY
Nothing makes us happier than seeing a cosmetic dentistry patient gain the confidence of a beautiful, white smile. Many patients aren't as happy as they'd like to be with their smiles; their teeth may be subject to damage or decay, yellowing, or other flaws. Dr. Stewart and Dr. Hull offer services like crowns, veneers, Invisalign clear braces, and others to create perfectly spaced, perfectly aligned, white teeth that give our patients the confidence they deserve.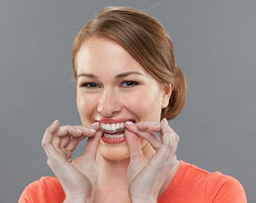 INVISALIGN CLEAR BRACES
Braces can be painful. They're bulky, uncomfortable, and embarrassing. And they've been the standard for too long. Dr. Stewart and Dr. Hull offer the newest, best technology in teeth straightening: Invisalign. Invisalign is a clear, thermoplastic tray that is virtually unnoticeable and straightens your teeth without any of the disadvantages of braces. Come in today to find out how Invisalign can do what it does best: align your smile invisibly!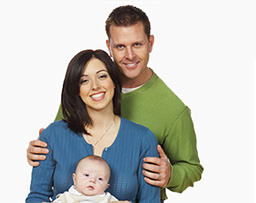 FAMILY & GENERAL DENTISTRY
Although Dr. Stewart especially enjoys cosmetic dentistry, he and Dr. Hull also provide a full range of general dentistry services. Our practice can help you with any of your general dentistry needs, including fillings, root canals, crowns, veneers, bonding, cleanings, and virtually any other dental health service for any member of your family.
Contact our Grand Rapids dental office to schedule an appointment. We also offer complimentary consultations for Invisalign clear aligners. Call us today at 616-723-8631 if you are in the Grand Rapids area, from Comstock Park to Rockford, MI!