Get White Teeth in Comstock Park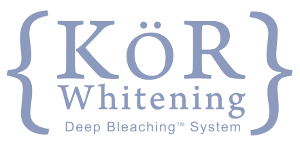 Have you been disappointed with the results of over the counter whitening treatments or toothpastes in the past? Do you have stained teeth that you'd like to be a brilliant, luminous white again? If so, you may be interested in our KöR deep teeth bleaching treatment in Comstock Park. KöR deep bleaching treatment can succeed at whitening your teeth where other treatments have failed. Even if you have stained or discolored teeth, teeth bleaching with KöR can restore your smile's natural whiteness and boost your confidence.
How Does KöR Teeth Bleaching Work?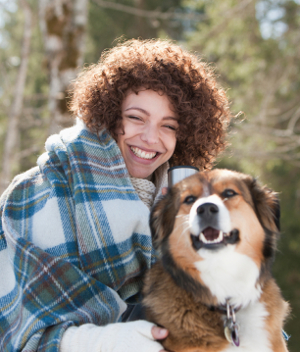 KöR bleaches deeper than other teeth whitening treatments by restoring the ability of your teeth to absorb oxygen. Once the ability to absorb oxygen is restored, the oxygen in the KöR bleaching gel is able to go deeper and dissolve harder stain molecules than other treatments, giving you beautiful, white teeth.
The KöR treatment is completed in our office and at home. When you request a KöR deep bleaching treatment, your dentist will provide you with special KöR whitening trays that have been individually made using molds to fit over your teeth with optimal comfort. After one dentist visit, you will be be given the KöR trays to wear at home while you are sleeping. After two weeks, and a final dentist visit, your KöR treatment will be finished, and you'll be able to enjoy the benefits of a dramatically whiter smile.
Why Choose KöR?
KoR whitening can dramatically whiten your teeth up to sixteen shades whiter.
KoR whitening can whiten your teeth and fix stains and discoloration, even after other whitening treatments have failed to achieve the results you want.
KoR whitening looks natural and beautiful and can increase confidence.
Unlike other whitenings, patients who use KoR whitening report little to zero sensitivity.
KoR whitening is more permanent than other whitening treatments.
Below is a before and after photo of a patient of Stewart and Hull Dentistry who went through the KöR Whitening process. He had tried many other products and procedures, including other well known in-office professional teeth whitening products, but none could whiten his teeth. The before photos below are after all of those other products. Only KöR gave him the white teeth he was hoping for.


To find out more about KöR professional whitening or our other whitening services, contact us at our office today in Comstock Park. We would be happy to answer any questions and to schedule an appointment to help you get your brilliant, white teeth! Dr. Stewart would love to meet with you if you are in the Grand Rapids area, including Sparta and Rockford, MI.