Family Dentistry Patient at Eric Hull DDS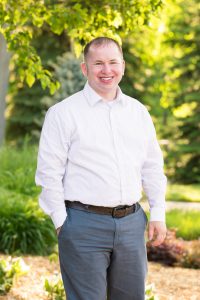 Back in 1987 my mom was looking for a dentist for me and I came here. I don't know how she picked this office, but I'm grateful she did. I came in here and I remember still today, meeting the dentist for the first time, Dr. Stewart, and he welcomed me and was very friendly, and here I am, 27 years later.
I remember back then the office was much different, but I still remember the people then were super friendly, as they are today. I'm the kind of person who looks for what I think are good people in everything, and when you consider that here, I can't find one person who I wouldn't say is not a good person.
These people here are just genuinely good people. It's that they try to create this atmosphere where you don't have to fear going to the dentist. There'd be no way I would consider going anywhere else but this office.