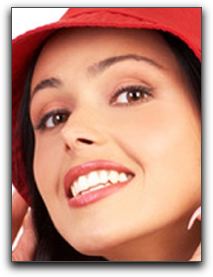 Myth #1: Cosmetic Dentistry is Never Necessary for a Healthy Smile
Many so-called Rockford, MI cosmetic dental procedures are not solely cosmetic. Grand Rapids dental procedures such as tooth replacement prevent many potential problems such as tooth movement, bone loss and difficulty chewing and speaking.
Myth #2: A Dental Bridge is the Only Way to Replace a Missing Tooth
Dental bridges have been used for many years with success. However, dental implants are often a better choice for replacing one or more missing teeth. Dental implants have many important advantages for Sparta dental patients. They feel like natural teeth, they are stronger, and they are easier to clean than dental bridges. Tooth implants can also be used to anchor dentures or partial dentures.
Myth #3: Dental Bonding is the Best Way to Fix a Chipped Tooth.
Dental bonding can restore the shape of a tooth, but may not be the best long-term solution. If you have a damaged tooth, you may be a good candidate for porcelain veneers. Call us at 616-784-2377 to schedule a complimentary consultation to discuss veneers.
Myth #4: Grand Rapids Braces are the Only Way to Correct Crooked Teeth
Braces are often part of a transforming dental makeover for our Rockford, MI teens and adults alike. However, if your teeth are only slightly crooked, veneers can reshape your teeth and help you achieve a beautiful smile in as little as two visits.
Drs. Dr. Stewart and Dr. Hull DDS
wide selection of dental technology
Stewart and Hull Aesthetic and General Dentistry
769 York Creek Dr NW
Comstock Park Michigan 49321
https://www.greatmismiles.com/
616-784-2377