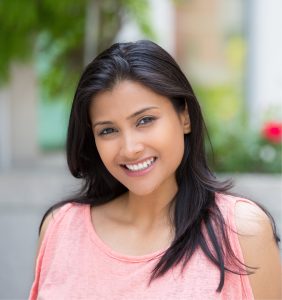 Having a beautiful smile is something many people desire. If your smile makes you feel self conscious, Stewart & Hull Aesthetic & General Dentistry in Comstock Park can help. An improved smile goes a long way to boosting your self-esteem and self-confidence.
Before we continue, though, we must point out a misconception. A lot of people think that cosmetic dentistry is all about appearance. Yes, it will make your smile look a lot better, but your teeth will be healthier too!
Available procedures include:
Porcelain veneers. Thin shells of medical-grade ceramic are attached to the fronts of your teeth. They can cover up chips, cracks, and gaps between teeth. They are also good for covering damaged tooth enamel.
Teeth whitening. Years of consuming tea and coffee and other tooth-staining foods and drinks really take a toll on your smile. You'll find a lot of over-the-counter whitening products at the store, but none can match the power of professional-strength whitening.
Dental implants. One of the true marvels of modern dentistry, dental implants are titanium posts inserted into your jaw. One can support an artificial tooth, and several can support a full dental arch. Because the implant fuses with the bone, your biting and chewing power is restored while maintaining bone levels.
Correcting problem teeth can reduce the risk of tooth decay, gum disease, and other issues. Plus you'll have a smile that you'll love! At Stewart & Hull Aesthetic & General Dentistry in Comstock Park, the smiles of our patients are important. They come to us from Ada, Belmont, Grand Rapids, Sparta, Walker and Rockford, MI for family and cosmetic dentistry, and Invisalign clear braces. Call to schedule an appointment with us today!
Contact Stewart & Hull Aesthetic & General Dentistry:
Location (Tap to open in Google Maps):