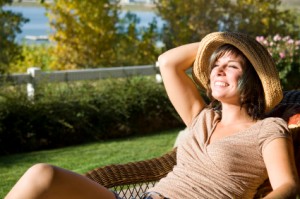 Are you worried about seeing the dentist? Are you anxious about discussing your smile? Settling into the reality of what you are prepared to discuss with your dentist is the first step to relief.
1. Talk to Us:
Whether you want to have porcelain veneers placed or your teeth straightened with Invisalign, call now to schedule a complimentary consultation. If you're nervous about implant dentistry, restorative dentistry or interested in teeth whitening, the reality is that Dr. Stewart and Dr. Hull have been meeting with patients since 1974 in Comstock Park, Michigan. Stewart and Hull Aesthetic and General Dentistry have been here and will continue to be here for you when you're ready.  616-784-2377.

2. Make an Appointment:
The next step is making an appointment. Stewart and Hull Aesthetic and General Dentistry offers quality dentistry with competitive pricing and affordable options. We service the Belmont, Grand Rapids, Sparta, Walker and Rockford, MI area with pleasure and look forward to treating your dental concerns with accuracy, gentleness and care.

3. Go Forward with Confidence:
The final step to relief is just smiling. We'd like to provide Invisalign, general dentistry or cosmetic dentistry for you. We are certain you'll walk out the door smiling.
We can whiten, brighten, and straighten your smile!

Dr. Stewart and Dr. Hull
Stewart and Hull Aesthetic and General Dentistry
769 York Creek Dr NW
Comstock Park, Michigan 49321
616-784-2377
https://www.greatmismiles.com/dental-services/