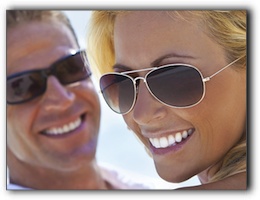 Hundreds of dental implant recipients have replaced missing teeth with jaw-bone anchored tooth implants. Unlike a dental bridge, a tooth implant consists of a titanium post inserted into the jaw bone. The bone meshes with the post to create a strong base for the natural-looking prosthetic tooth and crown that attaches to the post.
Dental implants are usually the ideal restoration for Belmont, Cedar Springs, Grand Rapids, Sparta, Walker and Rockford, MI people who want to replace a missing tooth.
For information about tooth restoration options including tooth implants, dental bridges, and porcelain crowns, call Stewart and Hull Aesthetic and General Dentistry at 616-784-2377.
Contact Stewart and Hull Aesthetic and General Dentistry:
Location (Tap to open in Google Maps):
769 York Creek Dr NW
Comstock Park, MI
49321