Comstock Park Dentist – Bruce A. Stewart, DDS, FAGD
After founding this office in 1974 and after nearly fifty years of service, Dr. Bruce Stewart has transitioned into retirement. Over the years he provided outstanding dental care while always practicing with compassion and integrity. His professional career was marked by numerous accomplishments. He became the first dentist in Michigan to be accredited by the American Academy of Cosmetic Dentistry (AACD), he served on the AACD's Accreditation Board of Examiners, and he was a Fellow in the Academy of General Dentistry.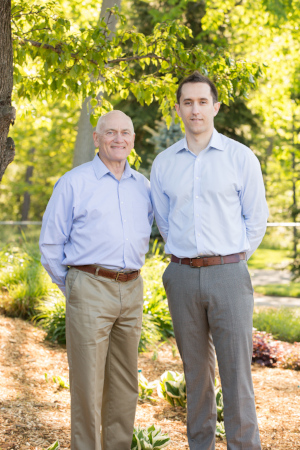 More important than Dr Stewart's professional accomplishments, are the lifetime relationships he formed with patients and team members alike. Even though we still expect to see him in the office from time to time, experiencing his kindness and warmth on a regular basis will be missed.
Dr. Stewart will always and forever be a part of our team. In 2012 Dr. Hull and Dr. Stewart started a nearly decade long business partnership. Dr. Hull's practice philosophies, Accreditation in the AACD, Graduation from the Kois Center, and Fellowship in the American Academy of General Dentistry are all a direct result of Dr Stewart's mentorship and guidance. Even though the business partnership has come to an end, the personal bond never will.
---