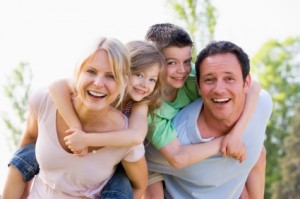 Hello Comstock Park residents!  Stewart and Hull Aesthetic and General Dentistry, has been serving the Belmont, Comstock Park, Grand Rapids, Sparta,  Walker, and Rockford, MI area since 1974.
Our very friendly and thorough staff has helped us create a dental practice where we treat patients of all ages with superior experience and care. We are currently accepting new patients, so we invite you to come in and meet our staff if you are looking for a general or cosmetic dentist. Our services include but are not limited to:
Implant dentistry
Restorative dentistry
Porcelain veneers
KöR and Zoom! teeth whitening
Invisalign
Many of our new dental patients ask us about cosmetic dentistry procedures such as teeth whitening, smile makeovers and dental implants. We would love to answer your questions about these procedures as well as our other dental services.
The dental health of our patients is our top priority, and if you are in need of quality dental care, please call Stewart and Hull Aesthetic and General Dentistry at 616-784-2377 or visit us on the web at https://www.greatmismiles.com/meet-dr-bruce-stewart.
Thank you for visiting the Comstock Park dental blog and for taking the time to learn more about our dental practice, Stewart and Hull Aesthetic and General Dentistry. Call today to schedule an appointment .
Dr. Stewart and Dr. Hull
Stewart and Hull Aesthetic and General Dentistry
769 York Creek Dr NW
Comstock Park, Michigan
616-784-2377