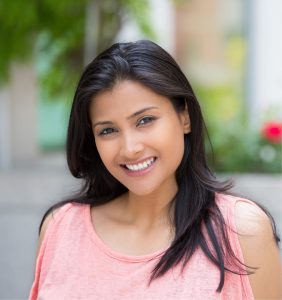 If you're like most of us, you'd like to have the best smile possible. At Stewart & Hull Aesthetic & General Dentistry in Comstock Park we want to help! Cosmetic dentistry can make a huge difference, but a great smile comes down to exploring your options and making a plan.
How can cosmetic dentistry help? Cosmetic dentistry is all about using sound dental techniques to make positive changes to your teeth and smile. The most popular techniques include:
Teeth whitening. Sure, there are plenty of whitening products available at any grocery store. None of them can match the power of professional whitening.
Porcelain veneers. Veneers are thin shells of medical-grade ceramic that we attach to the fronts of your teeth. They'll cover chips, cracks, gaps, and other imperfections. The difference is startling!
Dental Implants. Implants are the ultimate improvement and should be on the plan of anyone missing one or more teeth. One or more titanium posts inserted in your jaw can support a single replacement tooth, a dental bridge, and even dentures.
One of the best things you can do for your smile is to brush and floss your teeth twice a day! Excellent homecare will help keep your teeth and gums clean and healthy and it will shine through every time you smile.
And don't forget regular checkups at Stewart & Hull Aesthetic & General Dentistry in Comstock Park! That is a sure-fire way to maintain excellent dental health. People from Ada, Belmont, Grand Rapids, Sparta, Walker and Rockford, MI come to us for cosmetic and family dentistry, Invisalign clear braces, and much more. Call us today!
Contact Stewart & Hull Aesthetic & General Dentistry:
Location (Tap to open in Google Maps):