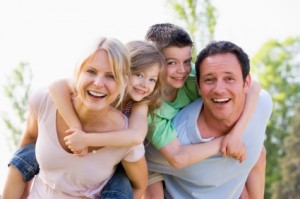 Hello Comstock Park! If you are unhappy with your smile, it's time to change that.
Dr. Stewart and Dr. Hull have been practicing general and cosmetic dentistry in Comstock Park, Michigan, since 1974. During our careers, we have both established reputations for excellence while providing care for many fantastic Belmont, Comstock Park, Grand Rapids, Sparta, Walker and Rockford, MI residents. Performing smile makeovers makes our profession extremely fulfilling.
When we design a smile, we carefully analyze the macroesthetics (larger facial characteristics and relationships between bone structure, tooth size, and shape), and microesthetics (more delicate features such as tooth shade and degree of translucency). There is no one-size-fits-all treatment; each Stewart and Hull Aesthetic and General Dentistry smile design is as unique as you are.
Whether you have chipped teeth, yellow enamel, a broken dental bridge, or even missing teeth, there are procedures to fix your dental problems and give you a natural looking smile that you will be proud to show off.
A smile makeover in Comstock Park at Stewart and Hull Aesthetic and General Dentistry typically involves two or more procedures, which may include: porcelain veneers, tooth implants, crown lengthening, dental bonding, and/or teeth whitening. Of course, just one procedure, such as tooth-colored fillings, can make a world of difference.
Call Stewart and Hull Aesthetic and General Dentistry at 616-784-2377 today to schedule a smile design consultation.