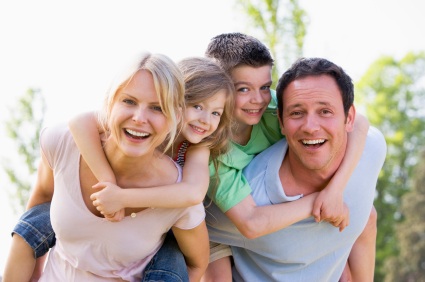 Comstock Park dental patients who have undergone a smile redesign are probably aware of the latest cosmetic dental procedures popular in the Rockford MI area. These include metal-free fillings, porcelain veneers, invisible braces, implant-anchored dentures, and inlays/onlays.
Dr. Stewart and Dr. Hull focus on dentistry advances that are used behind-the-scenes to benefit their patients.
Digital imaging is not just for Instagram, Tumblr and Pinterest.  Dr. Stewart and Dr. Hull use Realtime digital images diagnose and treat oral problems including emerging cavities and bone recession. Digital X-Rays require far less radiation exposure and are easier to store and access.
Pinpoint-precise Diode lasers are used in myriad procedures including crown lengthening, root scaling, biopsies, root canals and oral lesion removal. Laser procedures are easier on the patient and require shorter healing times.
The future of dentistry is here today. Stewart and Hull Aesthetic and General Dentistry is located at 769 York Creek Dr NW in Comstock Park. We can be reached at (720) 306-8057. Ask us about:

implant dentistry
restorative dentistry
porcelain veneers
teeth whitening
Invisalign