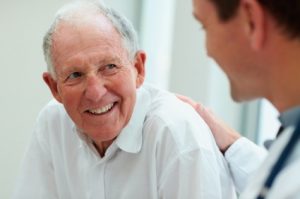 At Stewart & Hull Aesthetic & General Dentistry in Comstock Park, we are dedicated to the dental health of each one of our patients. We want everyone who settles into one of our chairs to have a good experience. But more important, we want our work to result in healthy teeth and gums. That is our standard of excellence.
We offer comprehensive services to treat your dental issues, whatever they may be. We promote preventative dental care and education, and view them as the keys to good dental health. That is why we encourage all our patients to see us for a cleaning and checkup every six months.
REGULAR CHECKUPS
Twice-yearly dental appointments allow us to keep track of the overall health of your teeth and gums. Just as important, we can do regular screenings for oral cancer, and in our younger patients, make sure their teeth are coming in as they should.
If the eyes are the window to the soul, your dental health is a window to your overall health. Knowing your overall medical history helps us to be informed of your general health.
At Stewart & Hull Aesthetic & General Dentistry in Comstock Park, our entire staff wants each one of our patients to have a positive experience in our office. We are all committed to the highest standard of excellence in dentistry. Our services include family, cosmetic, Invisalign and implant dentistry. Schedule your next cleaning and checkup with us today!
Contact Stewart & Hull Aesthetic & General Dentistry:
Location (Tap to open in Google Maps):