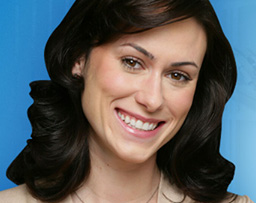 It happens to the best of us: We fall or get an injury, or just take a bite into something hard, and end up chipping a tooth. Don't panic! Dr. Stewart and Dr. Hull at Stewart and Hull Aesthetic and General Dentistry can fix a chipped tooth by determining the right solution and expertly performing the appropriate procedure.
Time is often an important factor when it comes to tooth repair, so don't wait; call 616-827-7019 to schedule an appointment as soon as your tooth becomes chipped. Our address is 769 York Creek Dr NW, Comstock Park, Michigan 49321.
We've been around since 1974 – serving your neighbors and improving smiles in Belmont, Comstock Park, Grand Rapids, Sparta, Walker and Rockford, MI.
We offer porcelain veneers, general dentistry, implant dentistry, Invisalign, teeth whitening, and much more.  Dr. Stewart and Dr. Hull deliver exceptional results.
Dr. Stewart and Dr. Hull
Stewart and Hull Aesthetic and General Dentistry
769 York Creek Dr NW
Comstock Park, Michigan 49321
616-827-7019
https://www.greatmismiles.com/meet-dr-bruce-stewart