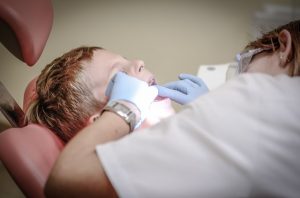 Those who wait to have a sore tooth checked always end up saying that they wish they came in sooner for an appointment. That is because whenever a patient has tooth decay or a chipped tooth, their brain sends them a clear message saying, "See your dentist!" The dull pain associated with a tooth ache can become absolutely unbearable if it goes untreated, so why wait to visit your dentist?
Dr. Bruce Stewart and Dr. Eric Hull will determine the cause of your dental pain so that proper treatment can begin. Possible causes of pain include tooth decay, gum disease, a cracked tooth, bite issues, and TMD. Let our experienced team take care of you so that you can quickly go back to enjoying your week.
If you wait to see a dentist, the cost to treat whatever is bothering you may grow more expensive as time goes on. We want the local residents of Belmont, Comstock Park, Grand Rapids, Sparta, Rockford and Walker to know that constant pain in their mouth is not normal. Let the friendly team of Stewart & Hull Aesthetic & General Dentistry take care of your smile with advanced dental services.
Schedule an Appointment
At Stewart & Hull Aesthetic & General Dentistry, our team is also well-versed in the latest dental procedures and is devoted to quality emergency dental care. Don't wait to come to us if a tooth is demanding attention. Schedule an appointment with our practice by calling 616-784-2377. We also offer services such as porcelain veneers, dental implants, Invisalign and TMJ treatment.
We can whiten, brighten, and straighten your smile!
Contact Stewart & Hull Aesthetic & General Dentistry:
Location (Tap to open in Google Maps):