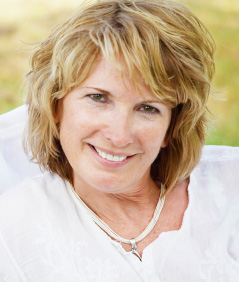 Most adults will have at least one cavity in their lives, so it's no surprise that dealing with tooth decay is one of the most common problems addressed by dentists. When teeth have been damaged by decay, dental fillings are generally used to fill in the spot of the decay to prevent it from getting worse. In the past, a mixture—also called "amalgam"—of metals was used, but today we have other options, including composite, tooth-colored fillings.
About Dental Fillings
Dental fillings have been used for about the past 150 years. They are small dental restorations that are used for treating cavities, which are also called dental "caries." Metal amalgam used to be the filling of choice until the 1990s and 2000s when composite materials began to be vastly improved. Now the benefits of tooth-colored fillings in Comstock Park have become quite well known and popular for dental restorations.
Benefits of Tooth-Colored Fillings
There are a number of advantages that only tooth-colored fillings provide, including:
They are more attractive than metal fillings. Because they are color-matched to the rest of your teeth, tooth-colored fillings blend in seamlessly with the rest of your teeth. They will not discolor with time either. You can smile with confidence at your cavity-free appearance. No one will even know the restoration is there!
They are less destructive. With tooth-colored fillings, more of the natural tooth can be kept intact than with metal fillings. This helps to maintain the tooth's natural strength.
They are durable. Tooth-colored fillings last a long time; with the proper care, they can last for as long as a decade or beyond.
Learn More About the Advantages of Tooth-Colored Fillings
For more information about tooth-colored fillings and your many other options for effective dental restoration, be sure to contact us at Stewart and Hull Aesthetic and General Dentistry at 616-552-8307.