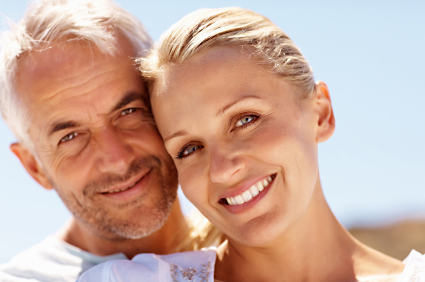 Stewart and Hull Aesthetic and General Dentistry provides cosmetic dentistry procedures for patients who have issues such as a previous mouth injury, tooth discoloration, poor spacing, chipped teeth, tetracycline stains, crooked teeth, missing teeth and much more.
Some people don't feel that their smile is an asset, so they do their best to keep it hidden. Not even a good joke can coax a smile or laugh. If this person sounds familiar, then maybe you would like some information about complete smile makeovers.
Don't be embarrassed! Plenty of people are hesitant to show their smile. The good news is that there is help. Now is the time to get the confident smile that you've always wanted!
Many patients start with teeth whitening. This gets them on their way to a brighter smile. It's a simple procedure, but the results are truly dramatic.
Other procedures that improve the look of your teeth and/or your oral health include dental crowns, dental implants, veneers, Invisalign, enamel shaping, gum contouring, bonding, and more!
Dr. Stewart and Dr. Hull are passionate about helping our patients enjoy healthy mouths and beautiful smiles. If you would like to know more about smile makeovers in the Belmont, Comstock Park, Grand Rapids, Sparta, Walker and Rockford, MI area, call our office at 616-784-2377.
Dr. Stewart and Dr. Hull
Stewart and Hull Aesthetic and General Dentistry
769 York Creek Dr NW
Comstock Park, Michigan