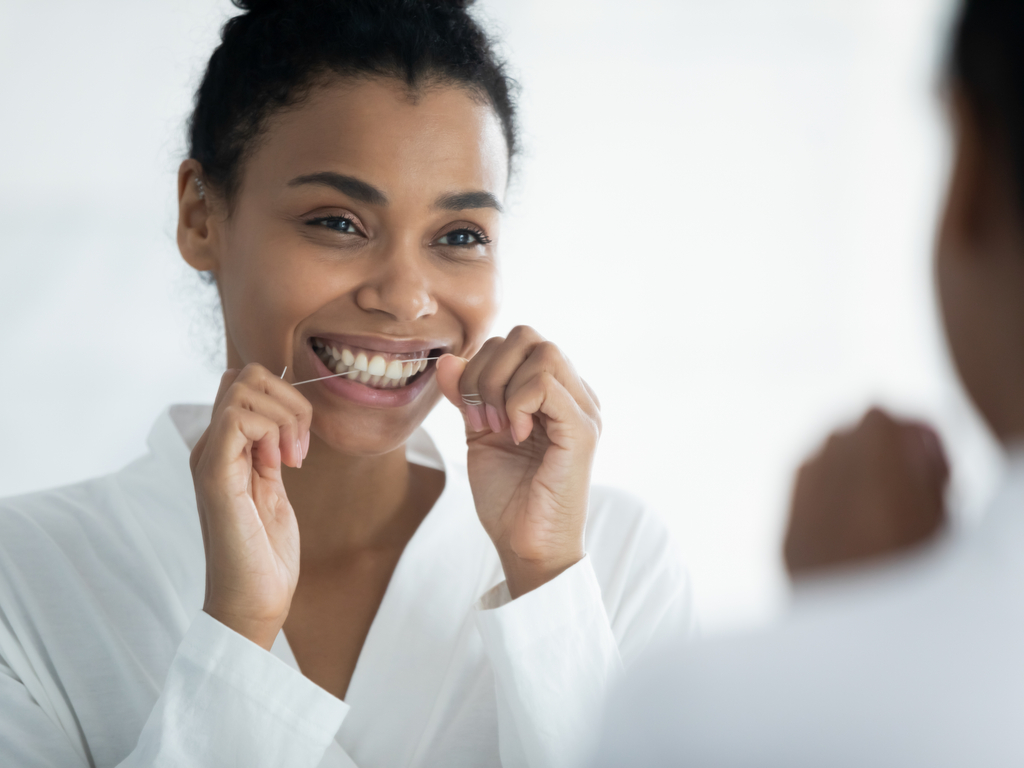 Since flossing is such a cornerstone of dental health, the team at Eric Hull DDS Aesthetic & General Dentistry in Comstock Park MI has some tips for our patients. We have put together a short list of ideas for unique times to floss, so you can keep working this crucial practice into your daily oral health routine!
5 UNIQUE TIMES TO FLOSS
If you're an early riser, try flossing in the morning right after you brush. It can be satisfying to start the day with a clean slate!
There's never a better time than after lunch, before you go back to work.
Before or after you exercise. Your oral health is just as important as your physical fitness. Keep some floss in your gym bag and give your teeth and gums some attention, along with the rest of your body.
While watching Netflix, or the nightly news, is as good a time as any to give your teeth a quick floss. We recommend having floss picks handy to make it easy and quick!
At the end of your day, before going to bed, is a great time to floss and remove food particles left throughout the day.
Along with brushing, flossing should be part of your daily routine. So should regular checkups at Eric Hull DDS Aesthetic & General Dentistry in Comstock Park MI. We offer complete general and cosmetic dentistry services that can make your smile shine! Satisfied patients from Ada, Belmont, Grand Rapids, Sparta, Walker and Rockford, MI see us for chipped tooth repair, tooth-colored fillings, implant dentistry, and more. Contact us for an appointment today.
Contact Eric Hull Aesthetic & General Dentistry:
Location (Tap to open in Google Maps):
ArticleID 4849