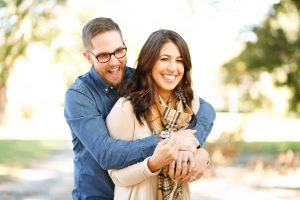 Are you unhappy with the way your smile looks? Do you hide your smile behind your hand or do you avoid smiling altogether? With today's cosmetic dentistry procedures, you don't have to go through life with a smile you don't love!
You may have heard the word "veneer" used in conjunction with cosmetic dentistry. Veneers are thin porcelain covers that are custom-fit for each patient's unique smile. They are used to correct tooth imperfections, such as chipping, staining, decay, or crooked teeth. With veneers,  you will have a perfectly white, bright smile in just a couple visits to the dentist.
If you are looking for a dentist, please call Stewart and Hull Aesthetic and General Dentistry in Comstock Park. We have been serving Comstock Park, Michigan since 1974.
Please call 616-827-7019 and a member of our very friendly and thorough staff can answer any questions you have about veneers, teeth whitening, dental care, or smile makeovers.
Call today!
Dr. Stewart and Dr. Hull
Stewart and Hull Aesthetic and General Dentistry
769 York Creek Dr NW
Comstock Park, Michigan
616-827-7019
https://www.greatmismiles.com/meet-dr-bruce-stewart